Race can't be a factor in sentencing Texas man to death, Supreme Court rules
Published time: 22 Feb, 2017 21:32
Edited time: 23 Feb, 2017 12:38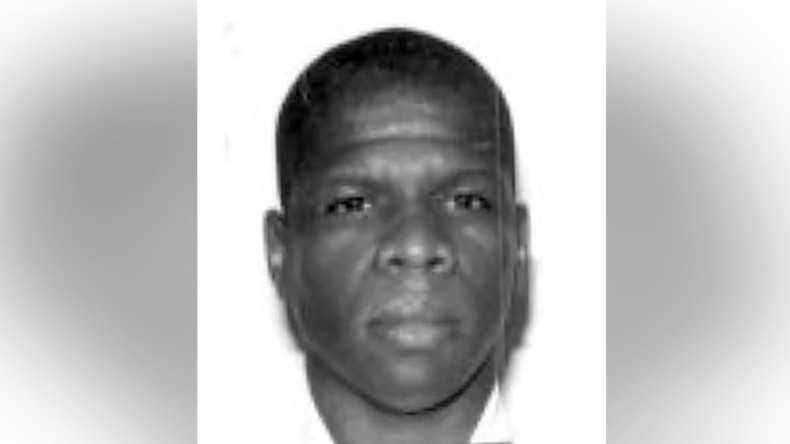 A Texas inmate condemned to death in part due to his race will get a new sentencing hearing, the Supreme Court has ruled. Expert testimony that said the man was likely to commit future violence because he was black unfairly tainted the jury.
Death row inmate Duane Buck, now 53, was found guilty of the 1995 murder of his ex-girlfriend, as well as the shooting of her friend, who was seriously injured, and of Buck's stepsister, who survived.
Under Texas law, a unanimous jury could impose the death penalty if it found beyond a reasonable doubt that the defendant was likely to commit violence in the future. The presiding judge appointed psychologist Walter Quijano to evaluate the likelihood that Buck would act violently in the future. Buck's lawyer subsequently called the doctor to the stand during sentencing.
To determine that likelihood, Quijano looked at a number of statistical factors, including Buck's race. On the stand, Quijano testified that race is a factor "know[n] to predict future dangerousness." In his report, which was entered into evidence, Quijano said that Buck was unlikely to be a future danger, but that he was statistically more likely to act violently going forward because he is black.
Buck argued that this evidence, introduced by his own lawyer, violated his Sixth Amendment right to effective counsel. In six similar cases in which Quijano testified, including one that made it to the Supreme Court, Texas "confessed error on that ground," according to court documents. When it came to Buck's case, though, the state did not confess such an error, and the court dismissed his habeas petition ‒ his second such appeal ‒ because he had failed to raise the claim of ineffective counsel in his first petition. Several procedural mistakes and missed opportunities during the appeal process made it impossible for Buck to argue he had ineffective counsel, the 5th Circuit Court of Appeals ruled.
In a 6-2 ruling, the Supreme Court voted to allow Buck to argue before a lower court that he should get a new sentencing hearing because he "demonstrated both ineffective assistance of counsel" and has an "entitlement to relief," Chief Justice John Roberts wrote in the majority opinion. "No competent defense attorney would introduce such evidence about his own client," he added.
"When a jury hears expert testimony that expressly makes a defendant's race directly pertinent on the question of life or death, the impact of that evidence cannot be measured simply by how much air time it received at trial or how many pages it occupies in the record," the opinion read. "Some toxins can be deadly in small doses."
The Supreme Court ruled that it was clear that "Buck may have been sentenced to death in part because of his race." When a jury is deciding "the question of life or death," there is no place for such a "particularly noxious strain of racial prejudice," Roberts wrote.
"As an initial matter, this is a disturbing departure from a basic premise of our criminal justice system: Our law punishes people for what they do, not who they are," he added.
The court's decision to send the case back to a lower court so Buck can argue for a new sentencing hearing does "no more than acknowledge what Texas itself recognized 17 years ago," Roberts wrote.
The two opposing justices were Clarence Thomas and Samuel Alito. In his dissent, Thomas argued that Buck was properly sentenced to death, and that the Supreme Court should not have heard his case for procedural reasons.
"Having settled on a desired outcome, the court bulldozes procedural obstacles and misapplies settled law to justify it," he wrote. "But the majority's focus on providing relief to petitioner in this particular case has at least one upside: Today's decision has few ramifications, if any, beyond the highly unusual facts presented here."
First Daughter Ivanka Trump was in court on Wednesday with one of her daughters and an adult friend or caregiver, SCOTUSblog reported. Trump's group was there to hear oral arguments in another case, but also heard the opinions for Buck v. Davis and two other decisions.