Border-shooting case could have implications for drone victims, Supreme Court says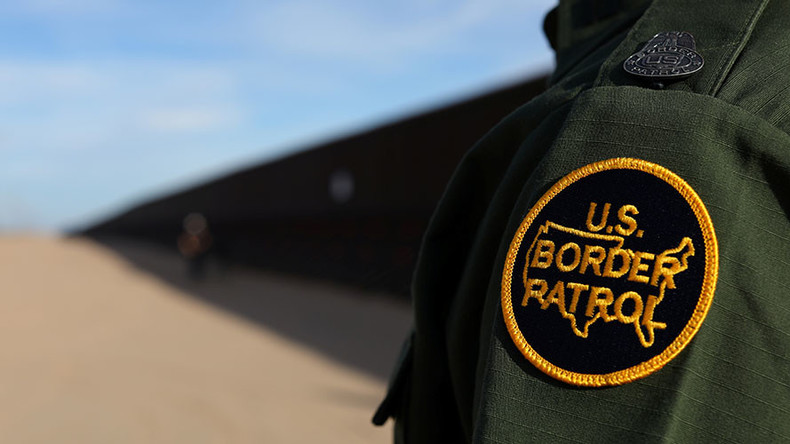 Supreme Court justices are likely split over a case in which a US border agent killed a Mexican teen just feet away from American territory. Conservative justices suggested that allowing the lawsuit to advance could allow similar claims by drone victims.
On Tuesday, the US Supreme Court heard arguments in the case of Hernandez v. Mesa, which centers around the 2010 fatal shooting of 15-year-old Sergio Hernandez by US Border Patrol agent Jesus Mesa. Hernandez, who was Mexican, was shot in a culvert that encompasses the US-Mexico border, between El Paso, Texas and Juarez, Mexico.
From the US side of the culvert, Mesa shot Hernandez, who was on the Mexican side. Hernandez's family has sued Mesa in US federal court, seeking American constitutional protections for their son despite his location on the Mexican side of the border when he was killed.
Supreme Court justices indicated that they were split 4-4 on whether the case should go forward, according to reports, with the four liberal justices suggesting the suit could advance despite Hernandez's presence on the Mexican side of the border at the time of his death. The conservative justices seemed less open to such an argument.
The court is currently one justice short of a full bench, as the Republican-led US Senate refused to replace conservative stalwart Antonin Scalia, who died more than a year ago, with a nominee put forward by then-President Barack Obama. Since coming into office, President Donald Trump has nominated Neil Gorsuch to be the ninth justice. Gorsuch is scheduled to face Senate nomination hearings next month.
Should the eight justices allow the lawsuit to proceed, it could put a hold on the case and allow a second argument hearing once a ninth justice is in place.
Hernandez's parents have claimed that they should be able to hold Mesa liable and sue under the Fourth and Fifth Amendments of the US Constitution. They have argued that video evidence disproves claims made by US law enforcement that their son was part of a group of youths throwing rocks. They have also said that prior to the shooting, their son was playing a game in which he and a group of other kids would run down the Mexican side of the culvert, then up the other and touch the fence on the US side of the border before hurrying back.
Mesa's defense argued that the Hernandez family cannot sue in US courts, as Fourth Amendment protections do not extend to foreigners. The Obama administration sided with Mesa, declining to prosecute him while also refusing to extradite him to Mexico. Tuesday's hearing represented the first arguments the court has heard since Trump took office.
Suggesting that he does not believe the case should proceed, Chief Justice John Roberts said that if it did, it could present major implications for US foreign policy, as victims of extralegal drone strikes – ordered from Nevada but fired in places like Afghanistan, for example – could file similar lawsuits.
Justice Stephen Breyer countered, saying the US has let overseas plaintiffs make legal claims based on the US Constitution. In 2008, he said, the Supreme Court ruled in favor of Guantanamo Bay inmates who sought to challenge their detention in a case that found location is "not the only factor" in such constitutional challenges, Breyer said, according to Bloomberg.
Still concerned about broader implications, however, Breyer pushed Robert Hilliard, attorney for the Hernandez family, to narrowly define a rule that would allow the case to move forward without, for instance, giving credence to drone strike lawsuits.
Justice Anthony Kennedy, who often wields a critical swing vote in the court, said border questions are the "most sensitive areas of foreign affairs," and that governments, not courts, should decide such "critical" issues, according to SCOTUSblog, the preeminent website covering the Supreme Court.
Arguments in the case came amid ongoing efforts by the Trump administration to crack down on undocumented immigrants what have crossed into US territory. On Tuesday, the US Department of Homeland Security issued two memos that will push deportation for any undocumented immigrant in the US, not just those with criminal records. In addition, the Trump administration said it will hire 15,000 more border patrol and immigration officers and will begin building a border wall in accordance with Trump's campaign promises.
The memos also call for a vast expansion of detention centers to hold those with deportation orders, effectively ending the "catch-and-release" policy that allowed undocumented immigrants to be released pending their deportation hearing.