White supremacist arrested for planned attack 'in the spirit of Dylann Roof'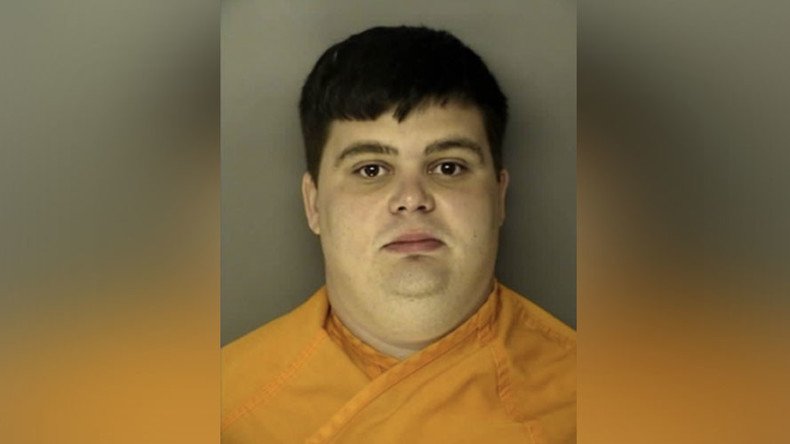 A South Carolina man arrested after buying a gun from an undercover FBI agent wanted to execute a racially motivated attack in the spirit of the 2015 massacre at an African-American church in Charleston, authorities say.
Benjamin Thomas Samuel McDowell, 29, was arrested Wednesday in Myrtle Beach, South Carolina, and charged with felony in possession of a firearm or ammunition. After a Thursday hearing in a federal courtroom, he is being held at the Florence County Detention Center.
McDowell has spent multiple years in prison for a variety of crimes, including assault and battery and second-degree burglary, WMBF reported. He became involved with white supremacists while serving time in a South Carolina prison, Horry County Police told the FBI.
McDowell first made contact with the undercover FBI agent after he posted on Facebook in early January an anti-Semitic rant that referenced Dylann Roof. Roof was sentenced to death in January for fatally shooting nine people in June 2015 at a South Carolina church targeted specifically for its African-American parishioners.
On January 5, McDowell wrote on Facebook that "they should be Feasting on the enemy that stole their Heritage and their bloodline and trying to run us off of this Earth you can post pictures of f****** Viking and swords all the s*** you want to post if you ain't got the heart to fight for Yahweh like dylann roof did you need to shut the f*** up…," WMBF reported, citing the federal complaint.
The undercover agent first met with McDowell on January 12, at a Myrtle Beach hotel, according to court documents, which stated that McDowell believed the agent "handled problems for the Aryan Nations."
"McDowell indicated he sought a way to conduct an attack on non-whites without getting caught," according to the complaint. A previous Facebook post identified his potential target as Temple Emanu-El, a conservative synagogue in Myrtle Beach.
During the meeting, McDowell discussed obtaining a gun that couldn't be traced back to him. McDowell said he wanted to be "scot-free" and avoid further jail time.
"I seen what Dylann Roof did and in my heart I reckon I got a little bit of hatred and I..I want to do that s***. Like, I got desire, not for nobody else...it just...I want something where i can say, 'I f****** did that'…me personally."
He also told the agent about his hate for non-whites and his belief in white supremacy, the complaint states. "If I could do something on a f****** big scale and write on the f****** building or whatever, 'In the spirit of Dylann Roof'."
On February 15, McDowell met with the agent and purchased a .40 caliber Glock with hollow point ammunition, WMBF reported. He was arrested in a Myrtle Beach hotel shortly after the exchange, according to court documents. At the time of arrest, McDowell was carrying the gun, ammunition, a marijuana cigarette and a cell phone.
Following Thursday's hearing, McDowell is scheduled to reappear in the federal courtroom in Florence on February 21. He has yet to hire an attorney.
You can share this story on social media: