After uprising Delaware inmates want 17 prison guards gone
Published time: 16 Feb, 2017 19:21
Edited time: 17 Feb, 2017 09:46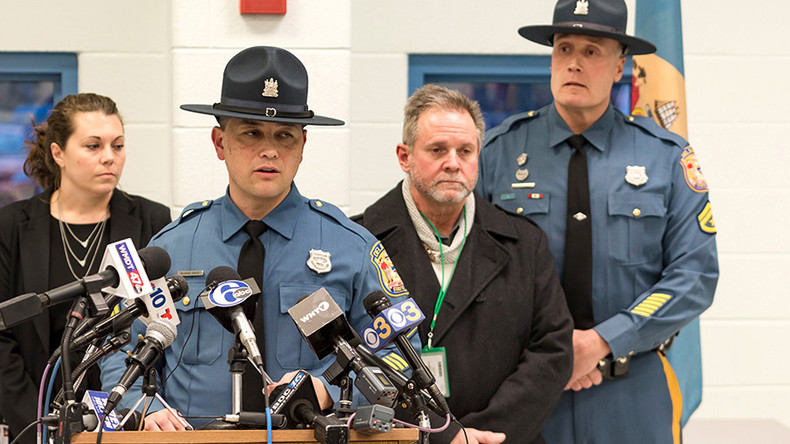 Delaware prison inmates, who staged an 18-hour siege earlier this month, are demanding over a dozen guards be fired or retired and also want an audience with the state's governor, according to an attorney for the correctional officers union.
"As part of their demands, there was a list of (correctional officers)…who needed to be separated from service – either retire, get fired, or else," Bruce Rogers, an attorney who represents the state correctional officers union, told the News Journal, Delaware.
Rogers said his information came from prison guards, but he was unwilling to share the names of 17 officers listed.
Some officers have resigned or announced their resignation since the prison siege at James T. Vaughn Correctional Center. Inmates took control of Building C and held officers, a prison therapist and likely other inmates hostage. The standoff lasted 18 hours and left one guard dead. The Department of Corrections has so far released little information.
The incident prompted eight officers to quit, with three others to leave the prison, according to Jayme Gavell, spokeswoman for the Delaware Department of Correction. Six more have filed paperwork for early retirement in 2017, and one of those has already left the job.
That would make a total of 17 staff members, but it is uncertain whether those who left and are leaving correspond to the names on the inmate's list of demands.
Delaware Governor John Carney announced on Tuesday an independent review will be conducted by two retired judges into what prompted the takeover and what security measures must be taken at state prisons to prevent a similar standoff.
The review will follow the completion of the Delaware State Police criminal investigation into the death of prison guard Sergeant Floyd, and a preliminary report is expected by June 1 with a final report due August 15. A separate internal Department of Correction investigation is already underway.
Correction union officials blame staff shortages as one of the causes that led to the inmate uprising. They blame state representatives for ignoring chronic staffing shortages that put prison workers at greater risk.
"If there had been a correct amount of staffing for a maximum-security building, the inmates would not have been able to overpower the officers, take control of the building and murder Sergeant Floyd," Geoff Klopp, president of the Correctional Officers Association of Delaware told WCAU.
"Bottom line is, you cannot run daily operations of that building with three corrections officers," he said.
KYW-TV reported families of inmates at the Delaware prison are concerned about the inmates' safety. They said phone calls and visits remain restricted, weeks after the siege. Some families are also concerned that some prisoners have been beaten and denied medical care.
The Delaware Coalition of Prison Reform and Justice told WDDE it had received many emotional letters and phone calls from families, inmates and even former correctional officers.
"Some of the letters will bring you to tears in light of how fearful they are for their lives and the kind of conditions and how they're disrespected," Rev. Christopher Bullock, chair of the coalition. "If true - it's alarming."