Republicans ask DOJ to probe illegal leaks of classified Flynn info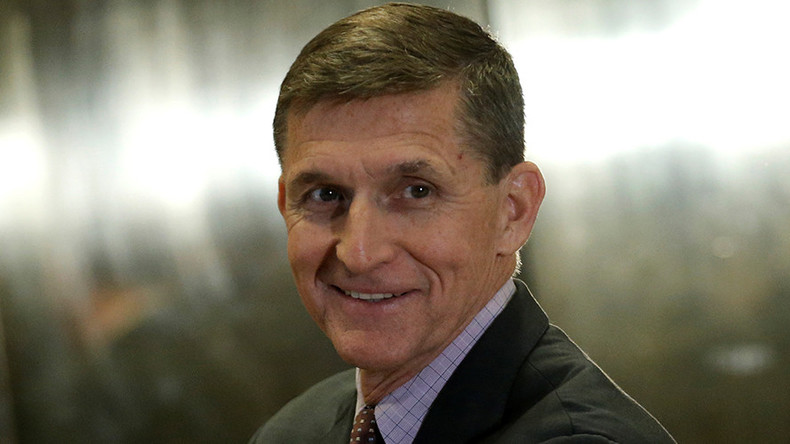 House Oversight Chairman Jason Chaffetz has requested that the Department of Justice launch a formal investigation into the possible leak of classified information following the resignation of former National Security Adviser Michael Flynn.
In a letter to the DOJ's Inspector General Michael Horowitz on Wednesday, Chaffetz and House Judiciary Committee Chair Bob Goodlatte requested an "immediate investigation" into the "potentially classified national security information" that hit the press before Flynn's resignation.
READ MORE: Trump 'told me to go out and talk more': Flynn's final interview before resignation
"We have serious concerns about the potential inadequate protection of classified information here," the Republicans wrote. "In light of this, we request that your office begin an immediate investigation into whether classified information was mishandled here."
US President Donald Trump took to Twitter Wednesday to criticize the reporting of classified information that he claims is being leaked by "un-American" "intelligence" agencies.
The real scandal here is that classified information is illegally given out by "intelligence" like candy. Very un-American!

— Donald J. Trump (@realDonaldTrump) February 15, 2017
READ MORE: Russian lawmakers blame US 'paranoia' for Michael Flynn's resignation
The letter cites media reports about Flynn's calls with Russian Ambassador Sergey Kislyak and the DOJ's warrant application from the Foreign Intelligence Surveillance Court to intercept electronic records from Russian banks as examples of information that "may come from classified intelligence products".
Democrats have called for an investigation into Flynn's conversations with Russian officials, however Chaffetz has said he has no plans for the oversight committee to look into them.
You can share this story on social media: