Police killings rise to an estimated 136 in first 6 weeks of 2017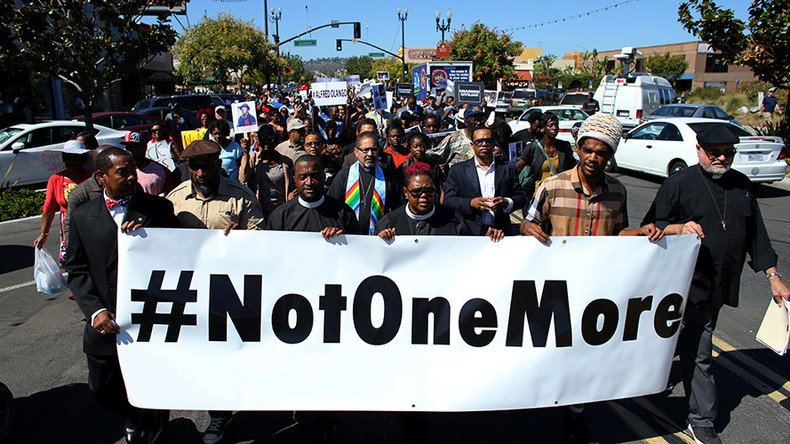 An estimated 136 people have been killed by police in the first month and a half of 2017, according to a law enforcement watchdog group. Last year they counted 123 deaths for the same period.
From January 1 to February 9, 2017, police killed an average of more than three people per day, according to Killed by Police, a group that shows a tally of 136 dead, the most recent case being added on Thursday.
While much attention is paid to police encounters that turn deadly, the group Killed by Police also includes lesser reported deaths, such as a 70-year-old woman in Charleston who was killed when a police vehicle crashed into her. The officer was responding to a call but allegedly driving without his lights or siren on, according to the Charleston Gazette-Mail.
The days with the highest counts of deaths were January 23 and January 24, each with eight killed by police.
Victims' ages ranged from 16- to 70-year-olds, and the circumstances surrounding their deaths wildly vary. While a 16-year-old in Georgia was killed when a police officer lost control in his car, a boy of the same age in California was shot seven times after refusing to drop a butcher's knife, despite being hosed, Tasered and shot with non-lethal rounds.
With the increasing number of law-enforcement related deaths between 2016 and 2017 so far, some are concerned that this could be a bloodier year. On Wednesday, the newly appointed head of the US Department of Justice, Attorney General Jeff Sessions, presented President Donald Trump with three executive orders on crime and safety.
The contents of these orders have not been released, but they come after Trump publicly threatened to ruin the career of a US senator who proposed regulating the practice of civil forfeiture, when law enforcement seize assets from any person suspected of being involved in a crime. The practice of civil forfeiture has contributed millions of dollars to law enforcement.
You can share this story on social media: