Trump casually offers to 'destroy' Texas senator who dared to suggest law amendment (VIDEO)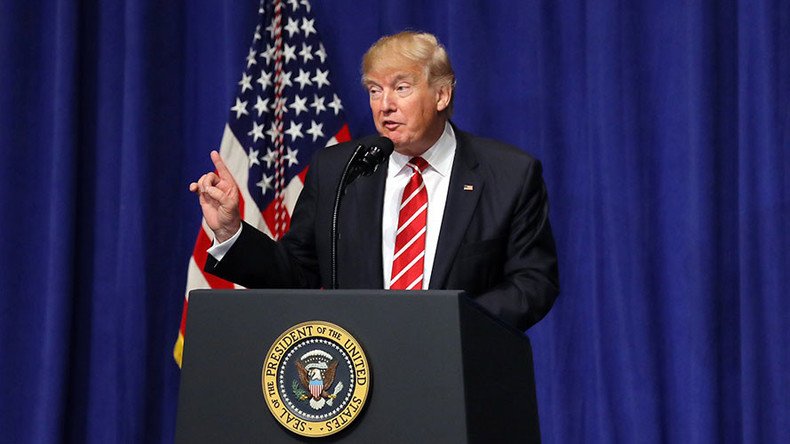 President Donald Trump casually threatened to "destroy" the career of a Texas state senator who suggested introducing a law that would require a suspected criminal's conviction before having their assets seized.
Trump was speaking with Sheriff Harold Eavenson of Rockwell Country, along with a selected group of other sheriffs who expressed support for his policies, to discuss immigration issues at the White House Tuesday.
READ MORE: US gives back innocent man his $11k after seizing it at airport
Eavenson was complaining to Trump of a Texas senator who dared to suggest introducing legislation that would require a criminal conviction before "we can receive that forfeiture money".
"Can you believe that?" Trump interjected with a huff before Eavenson went on to clarify that he told the senator "the cartel would build a monument to him in Mexico if he could get that legislation passed".
READ MORE: Illinois residents forced to cough up nearly $725mn in civil asset forfeitures
"Who is the state senator, do you wanna give his name?" Trump asked. When Eavenson remained tight-lipped, Trump calmly offered to "destroy his career". The room erupted into laughter.
Civil forfeiture is a legal process in which law enforcement officers can seize assets from any person suspected of having involvement with a crime or illegal activity, without having to charge the owners of any wrongdoing.
You can share this story on social media: