10yo girl with autism found locked in cage at Tennessee home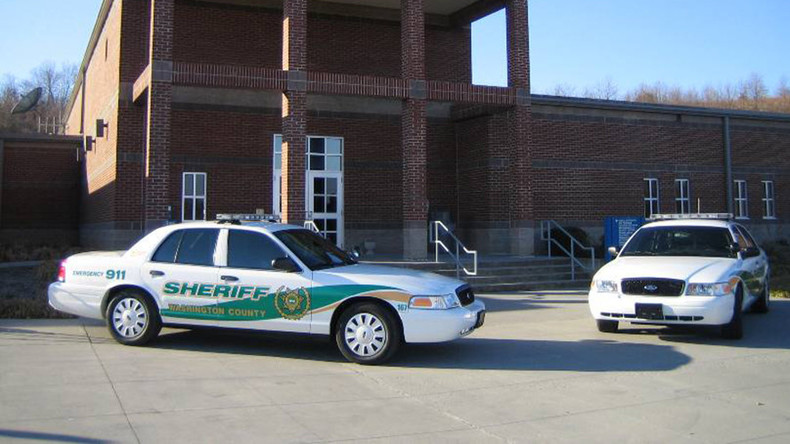 A couple in northeastern Tennessee has been charged with child abuse after police found a 10-year-old girl with autism inside a cage in their home.
Washington County officers discovered the young girl during a welfare check they conducted at a Jonesborough residence Monday, after receiving complaints.
According to Sheriff Ed Graybeal, during their inspection deputies discovered the girl in a bedroom, on a mattress, locked in a wooden cage that "smelled of urine and feces".
The homeowners Mickey Sparks, 69, and Patricia Laws, 43, were both arrested for Aggravated Child Abuse and Neglect.
READ MORE: 'Gravely ill' Alabama teen hospitalized after being kept in basement for 2 years by adoptive parents
The couple said the Department of Children's Services (DCS) had approved the cage as a means to control the girl and said it had been used for three or four years, according to court documents seen by the Johnson City Press.
Sparks said the DCS had visited the property on occasions and were well aware of the cage. However, a Child Protective Supervisor told the investigating deputy Jared Taylor that there was no record of that approval in their file.
The autistic child was removed by the DCS along with three other children who lived in the home.
Sparks and Laws are currently being held in the Washington County Detention Center on $50,000 bonds and are scheduled to appear in court on February 16.
You can share this story on social media: