'Gravely ill' Alabama teen hospitalized after being kept in basement for 2 years by adoptive parents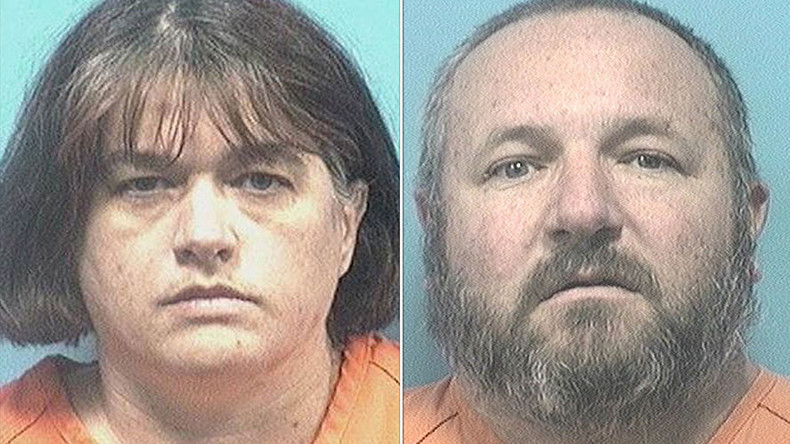 A 14-year-old Alabama boy is on the brink of death after spending two years in "forced isolation." His adoptive parents severely malnourished him to the point that he weighed only 55 pounds, leading neighbors to believe he was less than 10 years old.
The teen was admitted to an Alabama children's hospital on Sunday, his physical shape shocking doctors. Brought by his adoptive parents, Richard and Cynthia Kelly, ages 56 and 47, the boy was in critical condition, diagnosed with chronic malnourishment, dehydration, acute respiratory distress, shock, hypothermia and hypothyroid.
"The child remains gravely ill at this time and faces a long, difficult recovery and uncertain prognosis,'' Helena police chief Pete Folmar told reporters Tuesday. He described the teenager as "challenged in some way."
Police started looking into the boy's case after the hospital reported admitting the boy Sunday.
According to the police, the adoptive parents have been accused of denying food, nourishment and medical care to the boy, while subjecting him "to forced isolation for extended periods of time." There have been no signs that the boy was handcuffed or chained.
"It's the worst case of neglect that I have ever seen," Folmar said.
Neighbors reported seeing the boy mowing the lawn as Richard Kelly watched over him. When told, they could not believe the boy was in fact a teenager.
"He was so small, I thought he was about 8 or 10," one of the neighbors, Troy Clayton, said, according to Al.com news. "It took all he had to push the lawnmower."
However, none of the neighbors suspected there was something wrong going on. Helena police have no record of the family, as neither Cynthia nor Richard Kelly seem to have any criminal record in Alabama.
"I'm still in shock,'' Shyler Clayton told Al.com. "You don't think of this happening to somebody living next door to you."
Besides the 14-year-old boy, the Kellys were also adoptive parents to another child, now an adult woman. At the time of the Kellys' arrest, there were two young adults aged between 19 and 21 years living at their residence. One of them has been described as an adoptee and another as an acquaintance, police said.
Alabama Department of Human Resources spokesman Barry Spear also reportedly said that they had no prior history or reports of abuse or neglect involving the teenager.
According to Folmar, Cynthia Kelly doesn't work and is believed to have homeschooled both of her adopted children, as neither of them were ever enrolled in Shelby County Schools.
Richard Kelly is said to have previously worked in the computer technology field, but most recently was unemployed for a short amount of time.
Now, both of them are being held at the Shelby County Jail pending $1 million bond each. They were charged with aggravated child abuse, a Class B felony that carries a possible sentence from two to up to 20 years in prison.