6 month-old baby among 12 girls discovered in Pennsylvania house of charged sex offender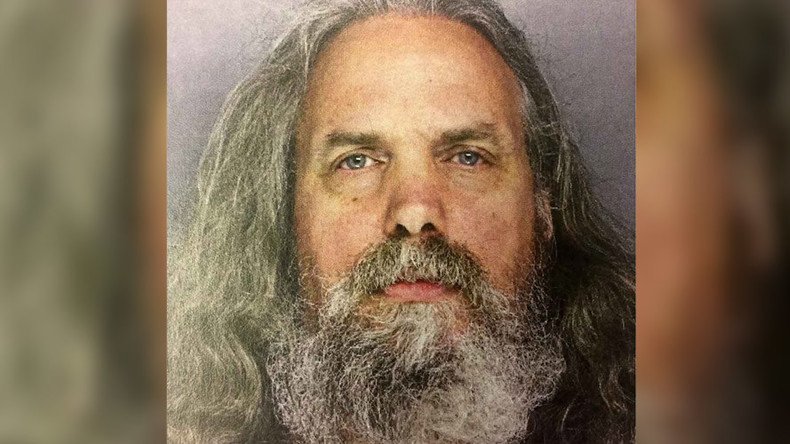 Twelve girls, aged between six months and 18 years, were found in a Pennsylvania house. Its owner, now an accused sex offender, is suspected of sexually assaulting one of the girls for at least three years, fathering two of her children.
The 18-year-old told police that two of the 12 discovered girls are her daughters, a six-month-old and a 3-year-old. She also said the homeowner, Lee Kaplan, is the birth father.
"This child gave birth to two other children through an inappropriate relationship," Lower Southampton Lieutenant John Krimmel said, according to Philadelphia NBC-affiliate WCAU.
Kaplan, 51, has been taken into custody at his residence on the 400 block of Old Street Road in Feasterville after police received an anonymous complaint about child abuse in the house.
The 12 children were found between Thursday night and Friday morning. They are now under the care of Children and Youth Services in Lancaster County.
The oldest teenager, who is now Kaplan's suspected victim and mother of his children, reportedly told the Lower Southampton Police Department that her parents, residents of Lancaster County, sold her to the man. Both parents, Daniel and Savilla Stoltzfus, have been arrested and are now being held on $1 million bail.
"They purport to be the parents of all the children, but I don't know if we believe them," Bucks County District Attorney David Heckler said, WCAU reported.
According to Philadelphia CBS-affiliate KYW, Daniel has been charged with criminal conspiracy, statutory sexual assault and is accused of endangering the welfare of a child, along with Savilla.
Daniel Stoltzfus reportedly told the police that his daughter was given to Kaplan as a "gift" for his financial help to the family. Both parents have also admitted that they knew that their daughter had sexual relations with Kaplan and had delivered two children.
Police do not rule out the possibility that there might have been some sort of business arrangement between the Stoltzfus and Kaplan.
Heckler, the DA, has refused to provide any details about the case, saying that he needs time "until next week" before he can make an official statement.
"We have miles to go," he added.
The police have failed to find any documents identifying any of the girls.
"We are still investigating that. Bucks County is investigating that along with other agencies to help identify their genealogy and who their parents actually are," Lieutenant Krimmel said, according to WCAU.
A police affidavit alleges that Kaplan "told other neighbors that no children live there."
At least one neighbor said that she saw "young girls, various ages of children, dressed mostly in Amish clothing" at the house. She also claimed that she saw one of the girls pregnant.
It is believed that Kaplan and the Stoltzfus couple have some connection to the local Amish community.
"Right now we're working on getting an expert on Amish culture to help us conduct interviews on the rest of these children," Krimmel said, according to KYW.
Charged with sexually assaulting of one of the girls between 2012 and 2015, Kaplan now remains jailed on $1 million bail. He has admitted to being a father of two of the girls.
You can share this story on social media: