Facebook to challenge search warrants for personal data of 9/11 responders accused of fraud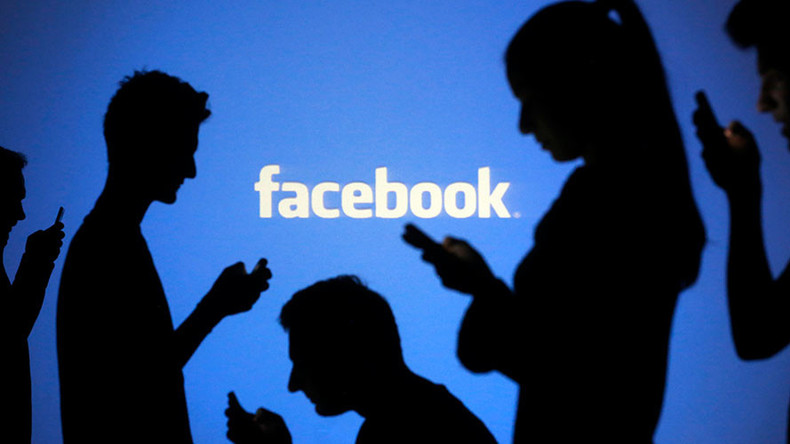 In an important court case over digital privacy, Facebook will attempt to protect user data of 9/11 responders who, according to the Manhattan District Attorney's Office, have defrauded the US Social Security Administration.
Facebook has appealed the case all the way to the New York Court of Appeals, the state's highest court. There, on Tuesday, the social media giant will defend its efforts to scuttle hundreds of search warrants levied against the company by the Manhattan District Attorney's Office in 2013. The DA's office has said the responders' Facebook accounts show proof of fraud.
The Manhattan DA's office has sought information from the social networking site on New York City police officers and firefighters who retired following the terror attack of September 11, 2001. These 9/11 responders have claimed mental trauma and filed for disability claims with the Social Security Administration. The government says information — including photos and messages — on Facebook pages of many responders indicate fraudulent disability claims.
The case will likely have ramifications for digital privacy and how law enforcement can access information amid rapidly advancing technology. Facebook has claimed it has a right to legally challenge search warrants that are issued for its users' data, while New York courts have, thus far, said that the company does not have such a right.
In July 2013, the DA's office sent Facebook 381 search warrants regarding potential fraudulent claims, Courthouse News reported, claiming "reasonable cause to believe" the accounts would show evidence of grand larceny and conspiracy, among other crimes. The warrants called for "nearly all data" from the 381 individuals's accounts, Facebook said.
"This unprecedented request is by far the largest we've ever received—by a magnitude of more than ten—and we have argued that it was unconstitutional from the start," Chris Sonderby, Facebook's deputy general counsel, said in 2014.
During its fight against the warrants, Facebook was told by a lower court that, as an online service provider, it could not legally contest the warrants. Only account holders, who were not allowed to know their accounts were the subject of a search warrant, could challenge the warrants based on privacy concerns, the court said, compelling Facebook to comply with the warrants while it appealed the action.
As a result of Facebook's legally-mandated compliance, 62 9/11 responders targeted in the warrants were indicted by the Manhattan DA's office.
In June 2014, Facebook filed an appellate brief to "invalidate these sweeping warrants and to force the government to return the data it has seized and retained." In response, the government unsealed the warrants and court filings, allowing the company to notify the users targeted by the warrants.
In July 2015, the Appellate Division's First Department in Manhattan approved of the government's position, saying Facebook has no right to contest warrants for its users prior to the warrants being served, among other reasons.
"There is no constitutional or statutory right to challenge an alleged defective warrant before it is executed,"wrote Justice Dianne Renwick, according to Courthouse News.
Facebook's appeal is supported by groups such as the New York Civil Liberties Union and the Brennan Center for Justice at the New York University School of Law, as well as other technology companies like Google, Microsoft and Twitter, who agreed with Facebook in believing digital search warrants should be handled differently than physical warrants. Third parties that carry out warrants for law enforcement, the companies argued in a legal brief, should be able to challenge them.
"We recognize that law enforcement needs to investigate potential crimes, but we believe all government data requests must be narrowly tailored, proportionate to the case, and subject to strict judicial oversight," Facebook's Sonderby said in 2014. "Moreover, we believe search warrants for digital information should be specific and narrow in scope, just like warrants for physical evidence."
You can share this story on social media: