Trump warns suspending travel ban puts US 'at peril,' courts to blame 'if something happens'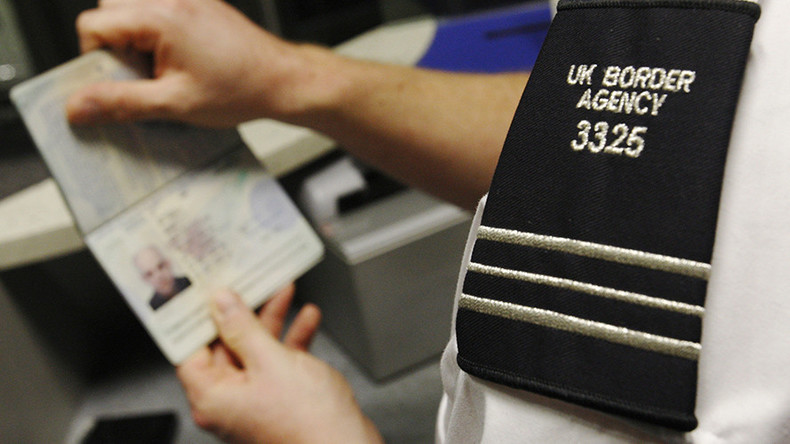 President Trump has lashed out against Judge James Robart, who temporarily blocked a presidential immigration order, saying the federal judge and the court would be the ones to blame "if something happens."
On Friday, US District Judge James Robart in Seattle temporarily suspended the ban on travelers and immigrants from seven predominantly Muslim countries, following President Donald Trump's executive order on immigration. The executive order, issued January 27, halted restricted travel to the US from Libya, Somalia, Sudan, Yemen, Syria, Iraq and Iran.
The Justice Department filed an appeal to the federal appeals court late Saturday to restore Trump's immigration order. On Sunday, an appeal was turned down, prompting the president to lash out against Robart's decision, claiming that he has put the US at risk.
"Just cannot believe a judge would put our country in such peril. If something happens blame him and court system. People pouring in. Bad!" Trump tweeted on Sunday afternoon.
In a second tweet, he added, "I have instructed Homeland Security to check people coming into our country VERY CAREFULLY. The courts are making the job very difficult!'"
After the ban was suspended, Trump issued a series of tweets on Saturday, warning that "bad and dangerous people" would take advantage of the move and begin flowing into the US.
On Sunday, the US Appeals Court turned down a Trump administration' call to immediately reinstate the travel ban and gave the Justice Department a Monday deadline to file a detailed reply.
The Justice Department's appeal stated that Robart's legal reasoning was lacking, noting also that the state of Washington does not have the legal standing to challenge a presidential directive.
While Trump was busy tweeting, his vice president, Mike Pence, defended the ban in series of interviews to the US media on Sunday.
"We're going to continue to use all legal means at our disposal to stay that order and move forward to take the steps necessary to protect our country," Pence told Fox News.
Asked about Trump's reference to Robart as a "so-called judge," Pence told NBC's "Meet the Press" that "the president of the United States has every right to criticize the other two branches of government. And we have a long tradition of that in this country."
READ MORE: US appeals court denies Trump administration's request to reinstate travel ban
"The judge's actions in this case…[are] making decisions about American foreign policy and national security, it's just very frustrating to the president, to our whole administration, to millions of Americans who want to see judges that will uphold the law and recognize the authority the president of the United States has under the Constitution to manage who comes into this country."