Pentagon's video from Yemen raid turned out to be 10 years old, already widely circulated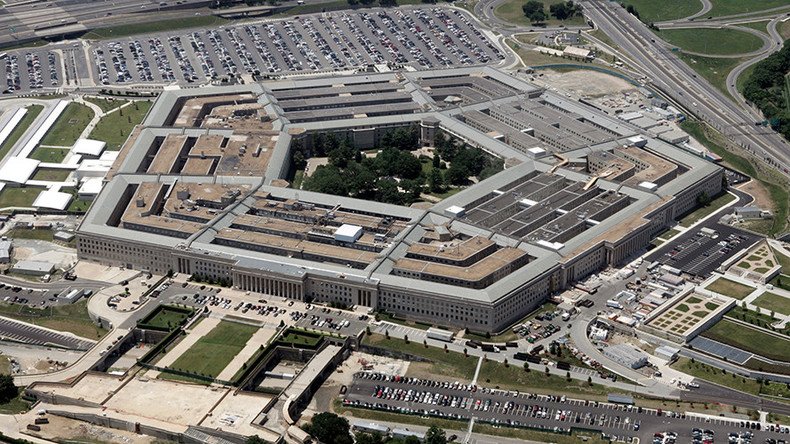 The Pentagon's website no longer shows an "important intelligence" video obtained in a fatal Yemeni raid, since officials realized the footage has been available online for a decade.
On Friday, the Pentagon posted a video to the Defense Video Imagery Distribution System (DVIDS) website they said justified the operation in Yemen which cost the life of one US Navy SEAL and several Yemeni civilians.
"The raid resulted in the seizure of materials and information that is yielding valuable intelligence to help partner nations deter and prevent future terror attacks in Yemen and across the world," US Central Command (CENTCOM) declared in a statement.
President Donald Trump also hailed the raid as a success, citing the fact that "important intelligence" was obtained, which he said would "assist the US in preventing terrorism against its citizens and people around the world."
The video released by the Pentagon depicted a man in a white robe and black mask demonstrating how to make Triacetone Triperoxide, an explosive used in the attempted "shoe-bomber" attack in 2001 and the London attacks in 2005.
Only problem is, the video clips, titled, "Lessons in How to Destroy the Cross," were first posted to the Site Intelligence group website in 2007.
Several hours after its posting, the material was removed from the DVIDS site.
Pentagon spokesman Navy Captain Jeff Davis said the video was obtained in the raid, along with other intelligence the Pentagon was not able to release to the public.
"It does not matter when the video was made; that they had it is still illustrative of who they are and what their intentions are," Davis said, according to Reuters.
The January 29 raid in Yemen was the first major military operation autrhorised by Trump and resulted in the death of American Chief Petty Officer William "Ryan" Owens, and several civilians, which "may include children," CENTCOM wrote in a press release after the raid.
An eight-year-old girl, Nora, the daughter of US-born Yemeni preacher Anwar al-Awlaki, was among the children killed in the raid, according to her grandfather.
The raids were first proposed in the last weeks of the Obama administration, but as Colin Kahl, a national security official under President Barack Obama, said in a series of tweets, "This particular raid was NOT discussed" by the Obama administration.
Kahl's tweets further reveal that the Obama administration wanted to park the raid for the next administration who would have more time to plan the details.
You can share this story on social media: