Civilians, including children 'likely' killed in Yemen raid – US military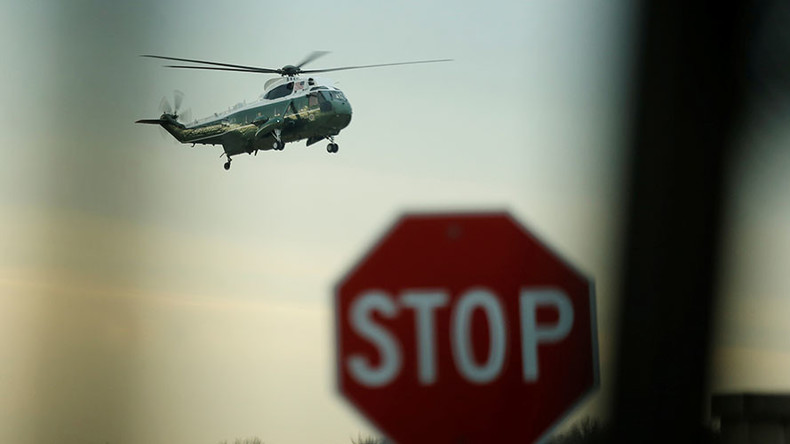 The botched military raid in Yemen, which resulted in the death of a US special ops soldier, has also "likely" caused collateral victims among civilians, possibly including children, the US Central Command has admitted.
The US army has admitted collateral damage during Sunday's strike on al-Qaeda in the Arabian Peninsula (AQAP), that involved missiles and helicopter machine guns. Following extensive reports of civilian casualties, on Wednesday, the US Central Command acknowledged that civilians including children were "likely killed."
READ MORE: US soldier killed in Yemen raid on Al-Qaeda, local officials say women & children among casualties
"The known possible civilian casualties appear to have been potentially caught up in aerial gunfire that was called in to assist US forces...," US Central Command said in a statement.
"The team designated by the operational task force has concluded regrettably that civilian non-combatants were likely killed in the midst of a firefight during a raid in Yemen Jan. 29. Casualties may include children."
US forces had previously failed to acknowledge any civilian casualties, and said 14 AQAP militants were killed in the raid in al Bayda province. A US special operations soldier was also killed and three others wounded in the surprise operation.
Medics at the scene of al Bayda's rural Yakla district, however, said around 30 people, including 10 women and children, were killed, Reuters reported. The highest death toll - 57 people, including 16 civilians, eight women and eight children among them - was cited by officials who spoke with AFP.
Sunday's military operation ordered by President Trump started at dawn with a drone strike on the house of Abdulraoof al-Dhahab, a senior Al-Qaeda leader.
Following the initial strike, helicopters were used to deliver US special forces who raided the house. The alleged members of the terrorist cell retaliated with fire. Yemeni security officials and tribesman told AP on Sunday the fighting lasted around 45 minutes.
An eight-year-old girl, Nora, the daughter of US-born Yemeni preacher Anwar al-Awlaki, was among the children killed in the raid, according to her grandfather. In a tragic ironic twist, her father was also killed in a US strike in 2011.
"She was hit with a bullet in her neck and suffered for two hours," Nasser al-Awlaki told Reuters. "Why kill children? This is the new administration – it's very sad, a big crime."
The assault on an Al-Qaeda safe house was the first counterterrorism mission under President Trump.
"Americans are saddened this morning with news that a life of a heroic service member has been taken in our fight against the evil of radical Islamic terrorism," President Trump said in a statement following the raid. "The sacrifices made by the men and women of our armed forces, and the families they leave behind, are the backbone of the liberty we hold so dear as Americans, united in our pursuit of a safer nation and a freer world."
AQAP and Islamic State have exploited Yemen's two-year war to carry out assassinations and bombings, extending their influence in the country. As the conflict continues, terrorist cells continue to carry out attacks mainly in the south of the country.
More than 10,000 people have been killed, nearly half of them civilians according to UN estimates, since March 2015, when a Saudi-led coalition launched its military operation to reinstate the exiled President Abd-Rabbu Mansour Hadi.
You can share this story on social media: