Judge rules presidential debates were unfair to third parties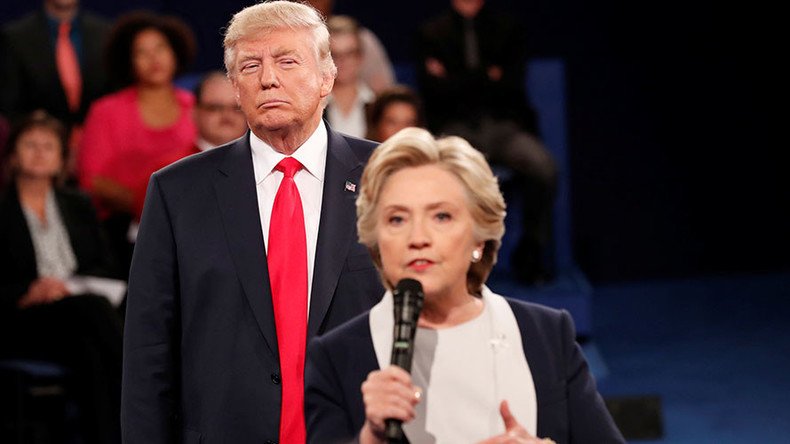 A judge in Washington, DC has ordered the Federal Election Commission to review a complaint by the Greens and Libertarians that the 15 percent threshold on third-party candidates to participate in presidential debates was "arbitrary and capricious."
In her summary judgment, federal District Judge Tanya S. Chutkan ruled on Wednesday that the FEC had to reconsider the legitimate complaints filed by the two political parties about the polling criteria used by the Commission on Presidential Debates (CPD) to keep everyone but Democrats and Republicans excluded.
The lawsuit, known as Leveling the Playing Field v. FEC (Case No. 15-cv-1397), was filed in August 2015. In November that year, the FEC announced it would not change its rules in response to the petition because its regulation is "designed to provide debate sponsors with discretion within a framework of objective and neutral debate criteria, and because the Commission can evaluate the objectivity and neutrality of a debate sponsor's selection criteria through the enforcement process."
The FEC insisted that polling thresholds established by the CPD "can be objective and otherwise lawful selection criteria for candidate debates."
Judge Chutkan was unconvinced of the merit of that argument, pointing to the evidence submitted by the plaintiffs.
To achieve the necessary name recognition and poll support, an independent candidate "should reasonably expect to spend" approximately $266 million on the campaign before the debates, according Dr. Clifford Young.
"This begs the question: if under these facts the FEC does not consider the fifteen percent polling criterion to be subjective, what would be?" Chutkan wrote in the opinion accompanying the ruling. "Unfortunately, the FEC articulated no analysis, and the court cannot discern the FEC's reasoning."
Chutkan said the commission "appears to have stuck its head in the sand and ignored the evidence that its lack of rulemaking and lack of enforcement may be undermining the stated purpose of its regulations."
"This is not the reasoned decision-making that is required of all agencies," she added.
Since 1988, the debates have included only one candidate not affiliated with Democrats or Republicans – in 1992, when both parties requested the inclusion of Ross Perot. During the 2016 campaign, RT America hosted the Libertarian and Green primary debates.
Libertarians have welcomed the judge's decision. Neither the Green Party nor the FEC have commented on the verdict yet.
"We hope that this ruling will get the FEC to start following and enforcing the law fairly," said Libertarian National Committee chair Nicholas Sarwark, adding, "for decades, the FEC has been complicit by willfully ignoring the evidence that the CPD is running an illegal bipartisan campaign commercial."
The FEC has 60 days to reconsider the plaintiffs' Petition for Rulemaking and issue a new decision consistent with Judge Chutkan's order.
You can share this story on social media: