US Navy cruiser damages propellers, spills oil into Tokyo Bay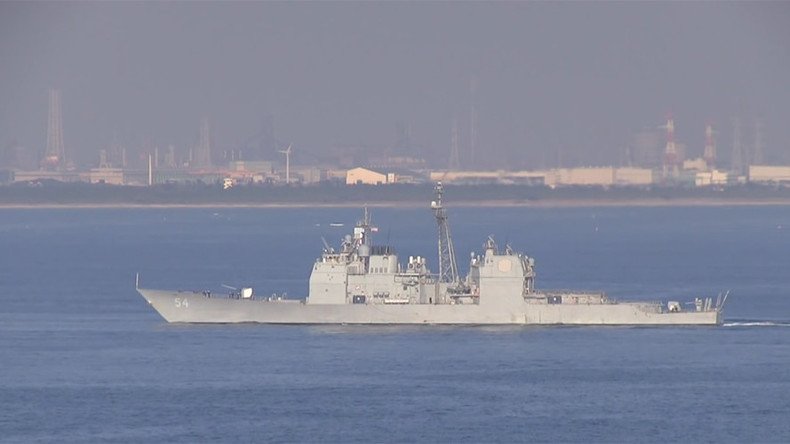 An American guided-missile cruiser, the USS Antietam has run aground in Japan reportedly spilling hundreds of gallons of oil in Tokyo Bay. The Navy is assessing the cause of the incident and the impact on the environment.
"The Ticonderoga-class guided-missile cruiser USS Antietam (CG 54) damaged its propellers while anchoring in Tokyo Bay in the vicinity of Yokosuka, Japan, Jan. 31," the US Pacific Fleet said in a statement. "The incident did result in the discharge of hydraulic oil into the water."
No one was injured in the incident. Following the episode, the USS Antietam was towed to the United States Navy base in Yokosuka, Japan with the help of tug boats.
"The Navy is cooperating with the Government of Japan and Japanese Coast Guard in response to this issue and is taking appropriate measures to minimize impacts to the environment," the statement added.
READ MORE: Top 5 disastrous pipeline spills of 2016
The Pacific Fleet did not confirm how much oil was discharged into Tokyo Bay, but an initial report by Navy Times suggested that Antietam dumped 1,100 gallons of oil.
According to officials who spoke with the publication, the incident occurred when the cruiser was in the process of anchoring in the bay. It is believed that high winds drove the ship toward a shoal while the crew failed to notice the anchor dragging in its wake. That led to propeller damage and the consequent oil spill.
You can share this story on social media: