FBI blames 'hostile entities' on decision to withhold information on San Bernardino iPhone hack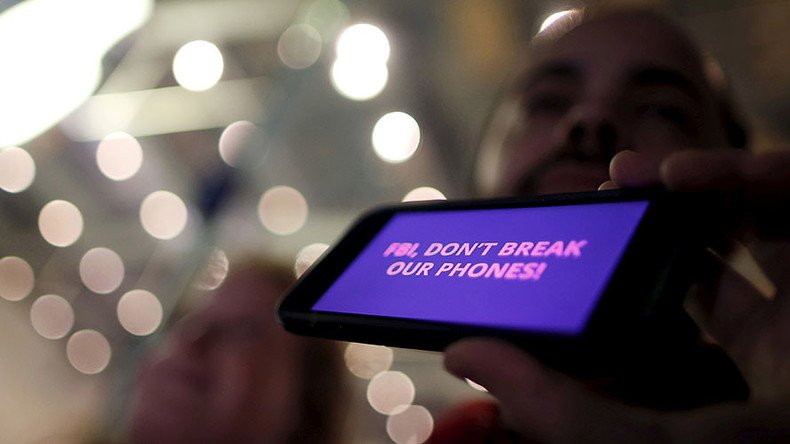 The FBI has defended its decision not to reveal how it hacked the San Bernardino shooter's iPhone, citing security considerations. The technique could be used by "hostile entities," it said in court.
Earlier this month, the Department of Justice (DOJ) made public censored documents following a FOIA lawsuit filed by three news organizations – AP, Vice Media, and Gannett – seeking to reveal how the FBI carried out the hack of the phone owned by Syed Rizwan Farook, who, together with his wife, shot and killed 14 people at a party in December 2015.
The complaint said the FBI's purchase of "the tool allowed the government access to Mr. Farook's phone, providing new information about one of the deadliest attacks on American soil in recent years, but also apparently failing to reveal any evidence of links between Mr. Farook and foreign terrorists or terrorist organizations."
The complaint added that the tool sparked "tremendous nationwide debate" over the balance between national security and privacy, and whether law enforcement should be empowered to compel access to encrypted and protected devices.
In response, the Justice Department released 100 pages of heavily redacted records that revealed no source of the hack, nor how much the FBI paid to the unknown source, or what tools were used.
On Monday, the government argued in a written statement that this was due to safety reasons, alleging that "hostile entities" could develop "countermeasures" in the future, causing the FBI to lose its tech edge. This, the DOJ argued, "would result in severe damage to the FBI's efforts to detect and apprehend violators of the United States' national security and criminal laws through these very activities and methods."
The DOJ added that "the withheld information is also very specific in nature, provided during a specific time period, and is known to very few individuals."
Previously, the FBI said only Apple Inc could unlock the phone, though it managed to hack it with the help of a third party who has not been revealed.
You can share this story on social media: