Only 15% of physicians want Obamacare repeal - poll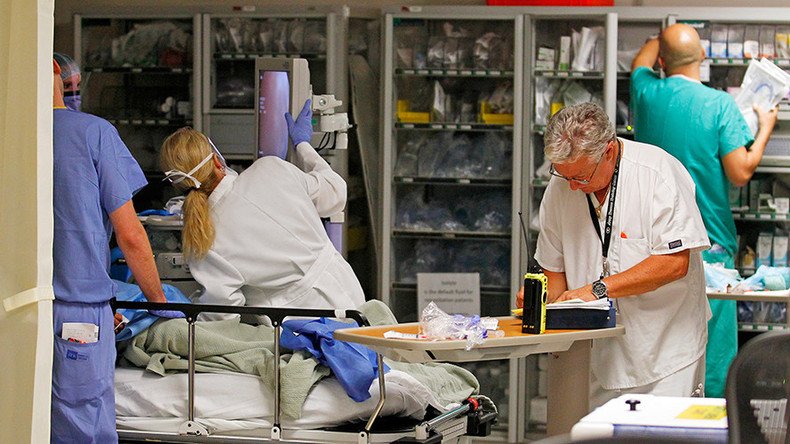 An overwhelming majority of primary care physicians do not want the Affordable Care Act, commonly known as Obamacare, to be repealed, a move long promised by President Donald Trump and Republican leaders in Congress, a new poll reports.
Just 15 percent of 426 physicians who responded to a survey by University of Pennsylvania researchers said they support a full repeal of the 2010 healthcare law. The researchers' full report was published in the New England Journal of Medicine.
Among physicians who identified themselves as Trump voters, only 38 percent call for a repeal of the Affordable Care Act (ACA), while 32 percent of self-described Republicans support a repeal. None of the physicians who identified as a Democrat or a Hillary Clinton voter said they would support a repeal.
The physicians surveyed almost unanimously (95 percent) support the ACA's demand that health coverage cannot be denied to an individual who has a pre-existing condition.
Ninety-one percent support tax credits offered to small businesses that assist in offering insurance to employees, while 88 percent support the ACA's provision that allows young adults up to the age of 26 to remain on their family's insurance plan.
Meanwhile, 75 percent of physicians surveyed back subsidies offered to individuals to make health insurance more affordable, and 73 percent said they support expanding Medicaid for those who earn up to 138 percent of the US poverty level.
Only half of the physicians support the ACA's individual mandate that requires individuals to pay a fine if they do not have insurance.
"Most support making some changes – but nonetheless support key elements of the law including regulations on insurance companies, allowing young adults to stay on their parent's insurance, providing subsidies for individuals to buy insurance, and the expansion of state Medicaid programs to those living in or near poverty," the University of Pennsylvania researchers wrote in a summary of their report.
Despite this support, the ACA is on the chopping block in Washington. On his first day as president, Donald Trump signed an executive order that calls for the "prompt repeal of the Patient Protection and Affordable Care Act."
Republicans tried to repeal Obamacare over 50 times while Obama was in office.
Earlier this month, in a 51-48 vote, the US Senate approved a Republican-backed budget measure that would make it easier for the ACA to be repealed. With a Republican majority, they passed Concurrent Resolution 3, a reconciliation measure that set budget levels from 2018 to 2026.
Congressional Republicans will have a replacement strategy following their three-day retreat in Philadelphia this week, House Speaker Paul Ryan has said.
As of February 2016, the official ACA website said that roughly 20 million Americans were enrolled in insurance plans facilitated by the ACA.
You can share this story on social media: