Trump admin approves 1st FEMA request to help Georgia after devastating storms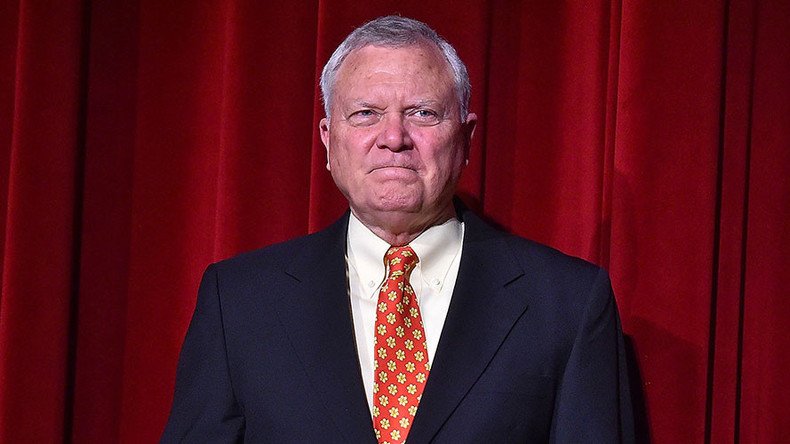 The first Federal Emergency Management Agency (FEMA) request approved under President Donald Trump will aid the residents of southern Georgia, who were hit by two massive storms, leaving at least 15 dead and a two-year-old child still missing.
On Wednesday, Governor Nathan Deal (R-Georgia) spoke to the press at the Southwest Georgia Regional Airport, where he confirmed that his request to FEMA for disaster aid was approved.
"We had a transition of the presidency that occurred between the first and second event that has happened. There was, I'm sure, a transition going on within the agencies," Deal told reporters, according to WALB. "I told them that this is their opportunity to show what they can do for Georgia. I hope that will spur them on."
Deal confirmed that FEMA agents are on the ground in the Peach State, and says that he spoke with Trump to thank him for the approval.
Trump expressed his condolences for the people of Georgia from the White House on Saturday.
"I want to start off by telling you I just spoke with Governor Nathan Deal of Georgia, great state, great people," Trump said, according to ABC News. "We'll be helping out the state of Georgia."
At the press conference, Georgia Emergency Management and Homeland Security Agency Commissioner Homer Bryson also confirmed that authorities in Albany are still searching for a two-year-old boy who went missing during the storm.
"We've had dogs in the area, boots on the ground," Bryson said at the press conference. "We flew over using some of the technology that we have, and State Patrol aircraft, and we're still diligently searching, but have not located that child yet."
The governor took a helicopter ride over Albany to see the devastation caused from the massive storms and will take a driving to tour through Cook County to see the extent of the damage there.
Deal has expanded his emergency declaration to 16 counties in Georgia, and is also extending the executive order to run through January 30.
At least 30 tornadoes touched down across the state in the last two storms, the Weather Channel reported. The back-to-back storms caused an estimated $100 million in damage, according to State Insurance Commissioner Ralph Hudgens.
"It's phenomenal," Hudgens told the Atlanta Journal-Constitution. "We saw places where it's total devastation."
You can share this story on social media: