NBC comedy writer suspended after mocking Trump's 10yo son on Twitter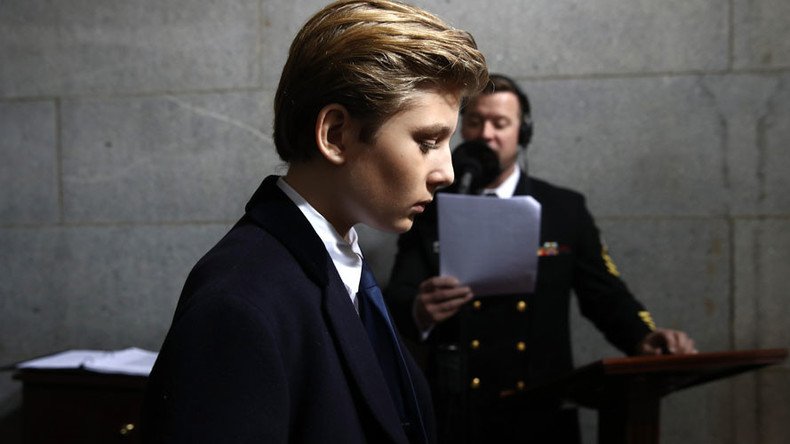 Katie Rich, a writer from an NBC comedy program, was suspended from the show after mocking Donald Trump's son Barron on Twitter, calling the 10-year-old a "homeschool shooter." Social media erupted in anger, and a petition to fire her was launched.
Rich, a writer for the popular American sketch comedy show Saturday Night Live, posted the scandalous tweet on Friday, during the inauguration of Donald Trump.
"Barron would become the country's first homeschool shooter," she wrote.
Social media came down hard on Rich, harshly criticizing and condemning her attack on the 10 year-old boy.
On Sunday, a petition was launched on change.org, calling on NBC to fire the SNL writer. It had over 50 thousand signatures by Tuesday.
"All Americans should be sad and sickened at this type of verbal attack and bullying of a 10yr old boy. It has always been an unspoken rule of civility that young children of the President be off limits. Ms. Rich crossed the line with her comments," the petition states.
Rich promptly deleted her tweet and temporarily deactivated her account. There is currently only one post on her Twitter feed – an apology to Barron.
On Monday, a person familiar with the situation told AP on condition of anonymity that Rich was suspended for an indefinite period of time.
Social media, however, was not satisfied – people continued writing that Rich "should be immediately fired."
Some people even suggested filing a lawsuit against the NBC program.
Others defended Rich, saying that she should file "a lawsuit against SNL, citing freedom of speech."

Earlier in January, Trump criticized SNL after actor Alec Baldwin played Trump in a parody of his news conferences.
You can share this story on social media: