'We just had election!': Trump puzzled over Women's March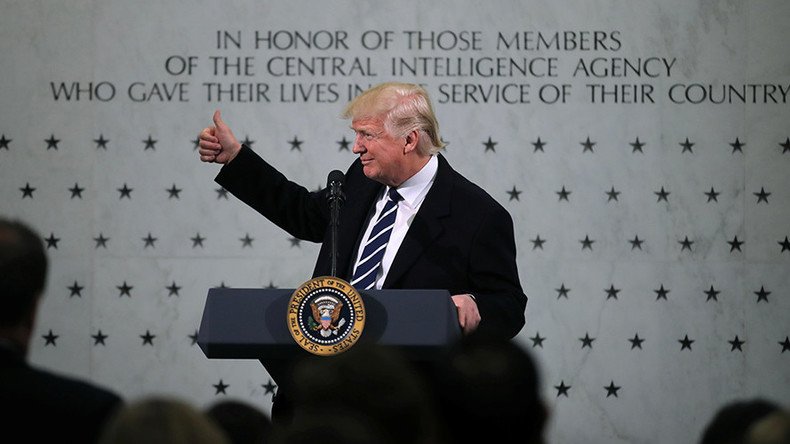 Protesters should have expressed their opinions during the US election and not after, US President Donald Trump tweeted, commenting on the mass protests following his inauguration.
"Watched protests yesterday but was under the impression that we just had an election!" Trump tweeted, adding: "Why didn't these people vote?"
Watched protests yesterday but was under the impression that we just had an election! Why didn't these people vote? Celebs hurt cause badly.

— Donald J. Trump (@realDonaldTrump) January 22, 2017
He also said in the tweet that "celebs hurt cause badly," referring to the statements of a number of celebrities who criticized Trump and his policies.
He followed this by quickly taking a step back, assuring his Twitter followers that peaceful protests are "a hallmark of our democracy."
"Even if I don't always agree, I recognize the rights of people to express their views," he wrote.
At the same time, Reince Priebus, Trump's White House chief of staff, accused the media of trying to delegitimize Trump's presidency, and warned that the new administration is "not going to sit around and take it."
On Saturday, Donald Trump's first full day in the White House, thousands of women marched through US cities to protest against Trump and to call for the protection of civil liberties and diversity, which the protest organizers believe are threatened by Trump's policies.
In Washington, as many as 500,000 people reportedly turned up to make the walk from Independence Avenue towards the White House on Pennsylvania Avenue. Sister rallies took place in Japan, Australia, and other countries, while demonstrations were also staged in some European cities, including London, Paris, Barcelona, Dublin, and Milan.
Trump's inauguration also saw violent skirmishes break out in parts of Washington, DC on Friday, and people took to the streets from cities across the nation in anti-Trump protests.
You can share this story on social media: