FOIA action to put Trump business dealings under spotlight – rights group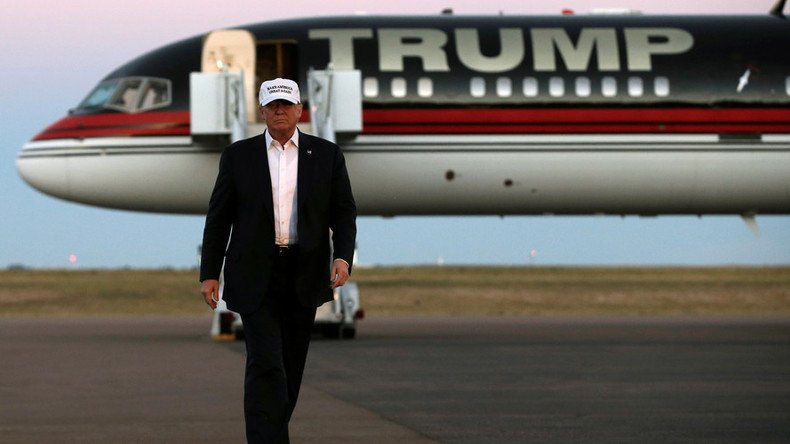 A tranche of Freedom of Information Act requests have been sent to US government departments, pressing for the release of documents that could reveal any conflicts of interest involving US President Donald Trump and his business empire.
The American Civil Liberties Union (ACLU) is demanding legal records, memoranda and other communications concerning potential financial or ethical conflicts of interests.
The group says that following Trump's ascension to the White House, "questions of enormous public concern" surround the wealthy New York businessman and his "business entanglements."
Twitter direct messages and emails relating to the handover of power have also been requested, with the ACLU stating in its request that there is a "compelling need" for these records on the ground of transparency.
Billionaire businessman Trump is known for touting his fortune and business prowess.
But his financial holdings abroad have also led to criticism and suggestions that they could impact his ability to govern ahead of his presidential inauguration.
READ MORE: Conflicts of interests pile up as Donald Trump prepares for presidency

In January, the Republican president-elect passed on the running of his business empire to his sons and announced his company would refrain from seeking deals abroad. He will continue to have ownership of his businesses, however.
"The sheer number of potential ethical issues facing our new president is sobering," the ACLU said in a statement.
They added that reports of large debts held by Trump's organization in foreign countries is also cause for concern.
The filing promises to be the first of Freedom of Information in the ACLU's campaign to keep the Trump administration in check.
ACLU Executive Director Anthony Romero claims Trump "didn't take the steps necessary to ensure that he and his family's business interests comply with the Constitution and other federal statutes."
"Freedom of information requests are our democracy's X-ray and they will be vitally important to expose and curb the abuses of a president who believes the rules don't apply to him and his family," he added.
You can share this story on social media: