Trump's inauguration & protests take over Washington, DC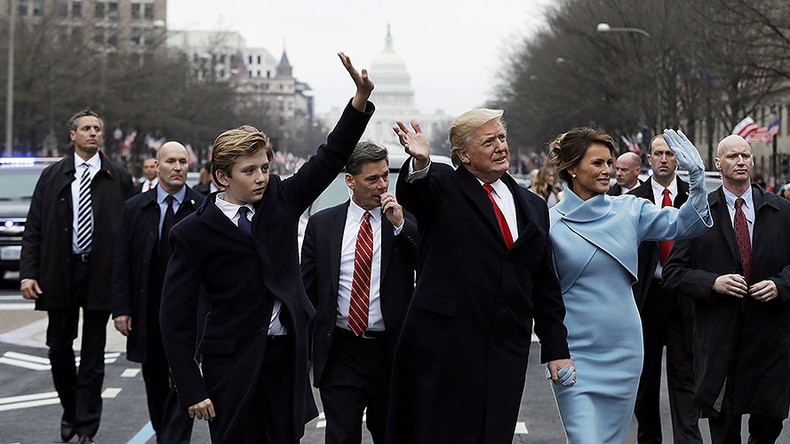 Hundreds of thousands of people from across the US and around the world flocked to downtown Washington, DC to see Donald Trump become the 45th president of the United States ‒ or to express their discontent with the fact.
07:10 GMT

At least 217 protesters have been arrested across the US so far, Reuters reports, citing police.

07:01 GMT

Protesters in Washington held signs reading "Resist Trump Climate Justice Now," "Let Freedom Ring," and "Free Palestine."

07:01 GMT

Around 100 protesters smashed the windows of downtown businesses in Washington, including a Starbucks, a Bank of America building, and a McDonald's.

"They began to destroy property, throw objects at people, through windows. A large percentage of this small group was armed with crowbars and hammers," the city's interim police chief, Peter Newsham, said, as cited by AP.