Rural Americans more likely to die of top 5 killers – CDC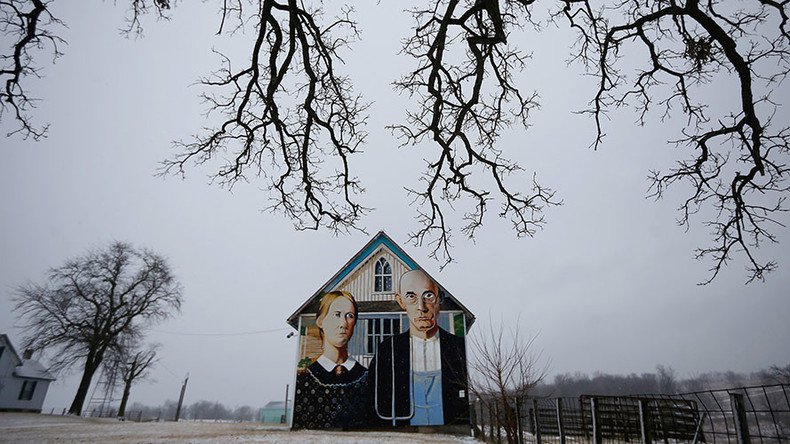 The leading causes of death in the US are even more deadly for those living in rural areas, according to a new report from the CDC. The "striking gap" with urban communities is partly due to the distribution of resources, the agency found.
Rural Americans experience "barriers to health care access" that can include "a lack of preventive and screening services, treatment of illnesses and timely urgent and emergency services," the Centers for Disease Control and Prevention (CDC) said in its report, Reducing Potentially Excess Deaths from the Five Leading Causes of Death in the Rural United States, released Friday.
Cancer, chronic lower respiratory disease (CLRD), heart disease, stroke and unintentional injuries make up the top five causes of death in the US, but are being prevented at a higher rate in urban areas. In less-populated spaces, however, mortality rates are out of step with cities and are flatlining or actually increasing, the CDC found.
"There is a striking gap in health between rural and urban Americans," CDC Director Tom Frieden told the Washington Post. "When the federal government tries to address health disparities, it usually focuses on large population areas where they can get the most bang for the federal dollar."
Of the five top killers, unintentional injuries showed some of the most definitive gaps. From 1999 to 2014, the age-adjusted death rate for unintentional injuries was around 50 percent higher among rural Americans. The CDC attributes this to several factors, including severe trauma from high-speed traffic accidents, opioid misuse and drug overdoses among the poor, as well as behavioral issues such as drinking and driving, lack of seatbelt use and opioid prescribing. Being far away from a treatment center was also listed.
During that 15-year period, matters have generally gotten worse, according to senior medical officer with the CDC's National Center for Health Statistics, Ernest Moy.
"The change in mortality rates over time was often slower [in rural areas], and over time the differences [with urban areas] were getting larger and not smaller," Moy told Vox.
The agency reported some 70,000 deaths between 1999 and 2014 could have been avoided with better access and resources in rural areas.
There was some good news out of the report, though. Across the board, stroke related deaths have been on the decline during the 15-year period. The CDC says this "might be explained by the success of complementary programs" such as the CDC's Paul Coverdell National Acute Stroke Program, the American Heart Association/American Stroke Association's Get with the Guidelines program, and The Joint Commission's Certification for Primary Stroke Centers program, which serve rural communities.
"However," the report goes on to say, "comparable programs to improve cardiac care have not been implemented in rural areas, which might account for divergent trend in myocardial infarction mortality rates."
You can share this story on social media: