21st-century COINTELPRO: Project Veritas, far-left groups post countering undercover videos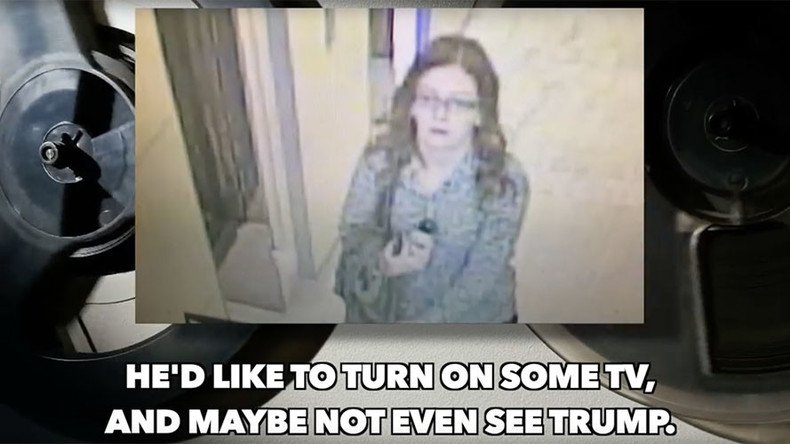 A broad coalition of far-left groups is planning to disrupt President-elect Donald Trump's inauguration, after the right-leaning Project Veritas admitted it had infiltrated their meetings to record their plans. Now, it's a case of right said/left said.
On Monday, Project Veritas published its "hidden camera investigation" that "exposes groups plotting violence at Trump inauguration." In the video, DisruptJ20 members plan to "ruin" the DeploraBall, a pre-inauguration black-tie event at the National Press Club, with stink bombs made from butyric acid.
"I was thinking of things that would ruin their evening, ruin their outfits and otherwise make it impossible to continue with their plans. So they get nothing accomplished," said a man identified in the video as Scott Green, a leader of the DC Anti-Fascist Coalition.
The remark was made during a planning meeting at Comet Ping Pong, the location of the notorious Pizzagate sex-trafficking rumors. The locale was not a coincidence.
"Due to suspicions, the organizers initiated their vetting process with a false flag operation," DisruptJ20 said in a statement. "Because they thought it would be a humorous venue, they arranged to meet with Tyler at Comet Ping Pong, which has recently been targeted by right-wing fake news outlets."
Once there, members of the DC Anti-Fascist Coalition lied to Tyler, the supposed infiltrator, about their plans.
"It is laughable that Project Veritas believes that organizers would discuss secret 'stink bomb' plans with an unknown individual in a public venue," DisruptJ20 said. "Project Veritas' lack of judgement portrays the poor quality of their work."
Project Veritas condemned DisruptJ20's proposed goal of shutting down the inauguration.
"Just to be clear, we don't have a problem with people protesting peacefully or voicing their First Amendment rights. That's protected by the Constitution," said Project Veritas founder and president James O'Keefe. "But in this case, #DisruptJ20 says openly that their plan is to shut down the inauguration. The question is, where do these people draw the line?"
Project Veritas' 'expose' is the latest in a series of back-and-forth between O'Keefe's organization and left-leaning protest groups over infiltrators reminiscent of the FBI's infamous, covert Counterintelligence Program (COINTELPRO), which targeted mostly left-leaning groups and individuals that the bureau's director, J. Edgar Hoover, deemed subversive.
Last Monday, two left-wing political groups ‒ the Undercurrent and Americans Take Action ‒ published a counter-sting video that they say is evidence of right-wing activists trying to sow chaos during the inauguration so as to portray critics of Trump as violent fringe figures, the Huffington Post reported. A longer version of the video was posted on Tuesday.
Their video shows people in O'Keefe's network offering large sums of money to progressives to disrupt the swearing-in ceremony and "put a stop to the inauguration" by creating such a disruption that people would "turn on a TV and maybe not even see Trump."
There are more counter-sting videos where that came from, said executive producer Lauren Windsor, according to AlterNet.
You can share this story on social media: