Ex-Microsoft staff suing 'for PTSD' over graphic child sex imagery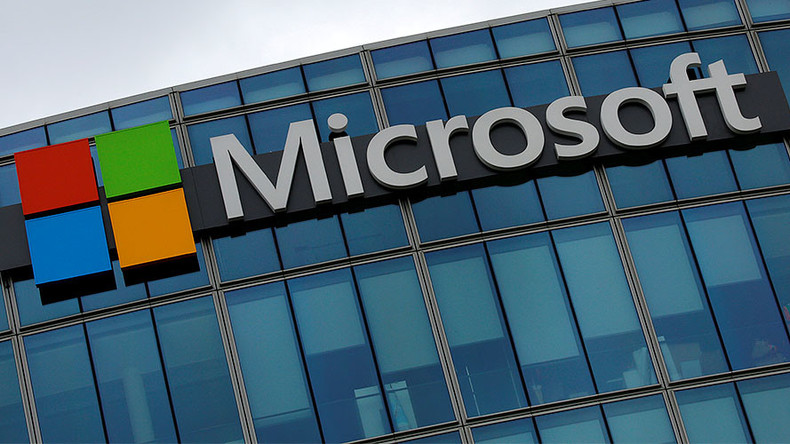 Two former Microsoft employees are suing the company for severe psychological distress they claim to have endured in their role monitoring disturbing footage of child sex abuse, murder and bestiality as part of Microsoft's Online Safety Team.
Henry Soto and Greg Blauert, along with their wives, allege in a lawsuit against Microsoft Co that they were not warned about the dangers of continually viewing such "toxic" material and suffered Post-Traumatic Stress Disorder (PTSD) due to the company's inadequate safety measures.
The lawsuit states that in 2008, when a new federal law required tech companies to report child pornogrphy and other crimes to the National Center for Missing and exploited Children (NCMEC), an online safety team was created by Microsoft to monitor, remove and report any material falling under that category.
Microsoft has denounced the suit's claims in an emailed statement, insisting they offer "industry-leading" support to their employees.
"Microsoft takes seriously its responsibility to remove and report imagery of child sexual exploitation and abuse being shared on its services, as well as the health and resiliency of the employees who do this important work," read the statement, cited by The Register.
READ MORE: German man suspected of posing as young girl to sexually abuse 122 children across 3 countries
Soto claims he was involuntarily reassigned to the team in 2008 and he, along with others, were given "God like" access to "literally view any customer's communications at any time."
The lawsuit alleges the staff were not informed of the full nature of the job, but instead were told they would be reviewing violations of the company's terms of use policy, and they had to stay in the position for a minimum of 18 months before they could request a transfer.
While the pair claim they were "instrumental in saving children's lives and providing evidence for successful prosecution," they say the role required them to review photos and videos of "bestiality, murder, indescribable sexual assaults" and footage "designed to entertain the most twisted and sick minded people in the world."
Microsoft introduced "compassion fatigue" counselling for Online Safety Team members in 2009. However, Soto says the "wellness program" relied heavily on input from team members who were not qualified to identify the impact viewing such footage was having.
READ MORE: FBI ran 23 Dark Web child porn sites to gather visitor info
Both claim to have suffered from either mental breakdowns, panic attacks, internal video screens which replay disturbing images, anxiety, auditory hallucinations and an inability to be around computers or young children – which at times for Soto included his own son.
Soto and Blauert recommend mandatory rotations, pre-vacation vacations, mandatory weekly meetings with a psychologist, a spousal wellness program and other changes to "lessen the impact of continually viewing toxic images."
Both families are seeking monetary damages for pain and suffering and a Microsoft spokesman confirmed the company's plan to oppose the lawsuit, although they have yet to officially respond in court.
You can share this story on social media: