German man suspected of posing as young girl to sexually abuse 122 children across 3 countries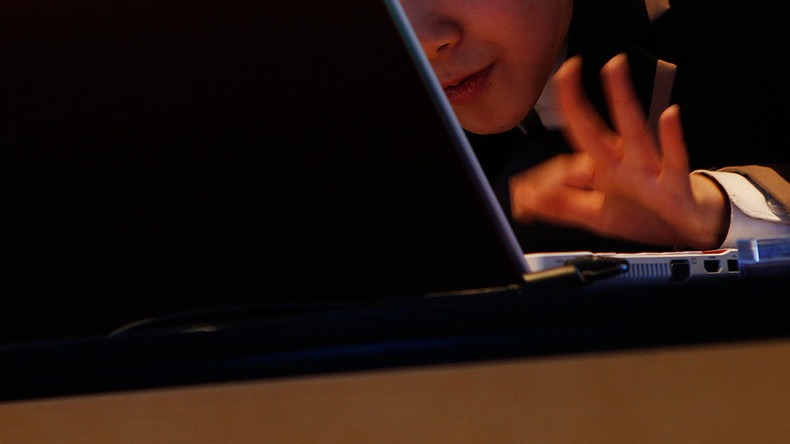 A 32-year-old German man is accused of persuading around 122 children to send him their nude photos and videos. The suspect likely pretended to be a young girl in an online chat which is popular among children.
Prosecutors in German's Lower Saxony filed the case against the man from the small town of Bad Iburg who reportedly chatted online with children and coaxed them into sending him nude photos or videos of themselves performing sex acts, local media reported on Friday.
The children aged between seven and 13 years old were from Germany, Belgium and Switzerland. The suspect allegedly used a fake name and showed them a video of a young girl he pretended to be so that victims trusted him.
He would sometimes offer to send children a kind of game currency for the material. Most of the female victims later said they thought they were taking part in a sexual game with a peer.
Police discovered more than 600 child porn files during a search at his house in February.
"We believe there are at least 122 victims," chief prosecutor Alexander Retemeyer told Der Spiegel, adding that the police still needs time to match up each video file or photo with a particular person.
"Many of those whom we have identified are traumatized and are undergoing psychiatric treatment. We won't be able to find all of the victims," Retemeyer said.
It was also established that the man had sex with a 15-year-old girl after consuming a lot of alcohol. It is not clear whether the man will be prosecuted for this as well. The age of consent in Germany is 14, which means if the girl does not make a complaint, the man won't face any charges for the episode.
The case, which qualifies as "cyber-grooming", will soon to be taken to court with prosecutors expecting the suspect to be sentenced to several years in prison.
The alarm was raised by a mother of one of the victims from Bavaria in November last year.
In 2005, only 956 similar cases were registered in Germany while in 2015 the number went up to as high as 1958 such cases, according to German's Federal Criminal Police Office.
In September, the UK's National Society for the Prevention of Cruelty to Children warned that the internet is fast becoming a "playground" for pedophiles that allow them to groom, view pictures and take advantage of children.
In October, UK police also warned that children as young as 10 are being tricked into sharing explicit images "virtually every day." Online predators initially target victims with compliments and then, if they don't react, resort to threats, Scotland Yard's officer said.
You can share this story on social media: