Obama 'actively considering' commuting Chelsea Manning prison sentence – sources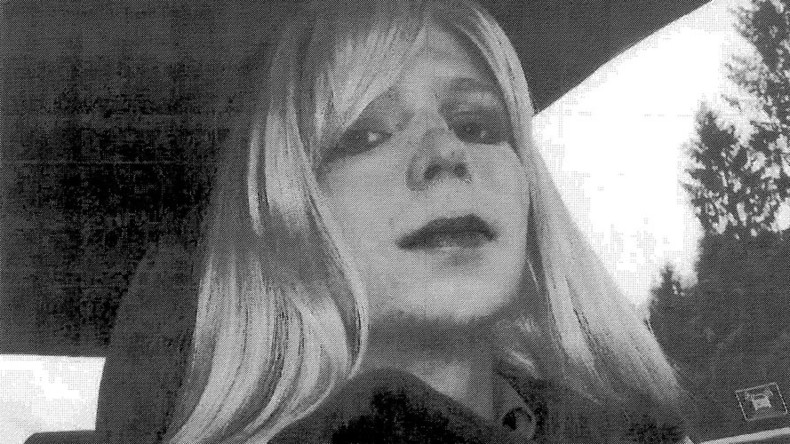 Whistleblower Chelsea Manning is reportedly on President Barack Obama's shortlist for commutation, sources have told NBC's 'Today Show'.
According to a Justice Department source, Manning is on Barack Obama's shortlist, and a commutation is being "actively considered" by the president. A decision could be reached "as soon as today [Wednesday]," NBC's political correspondent Cynthia McFadden said.
Edward Snowden's 2013 leaks also played a role in Manning's harsh sentence, according to officials, with the impact of his leaks emerging as Manning's case was drawing to a close.
Four former and current Army intelligence officers Intelligence officials told the outlet that in retrospect the sentence is "excessive."
Should Obama choose to commute Manning's sentence, her conviction would stand but she would likely serve a shorter term in prison than the 35 years to which she was originally sentenced, or be released.
Manning leaked more than 700,000 documents to WikiLeaks in 2010, which detailed US war crimes and exposed classified information about the wars in Afghanistan and Iraq. She has already served seven years in military prison.
She was sentenced by court martial in 2013 after being found guilty of 20 charges, included six under the Espionage Act of 1917. At that stage, she had endured three years in custody, with one year spent in solitary confinement. The UN accused the US government of "cruel, inhuman and degrading" treatment of Manning.
READ MORE: Manning treatment cruel, inhuman - UN special rapporteur

On two occasions in the last year Manning attempted suicide. After the first attempt in July, she was punished and placed in an isolation cell for 14 days.
READ MORE: Chelsea Manning attempted suicide for second time since July – lawyer

Manning's revelations included the 'Collateral Murder' video, which shows a US Army Apache helicopter firing at civilians, including children in Iraq. Twelve people, including two Reuters cameramen died.
Documents also revealed details of the sparse and contradictory evidence upon which many Guantanamo detainees were imprisoned, along with the US failing to investigate reports of prisoner abuse.
A petition urging Obama to grant Manning clemency has been signed by 116, 854 people.
READ MORE: Petition to commute Manning's prison sentence to time served reaches 100k goal
You can share this story on social media: