Petition to commute Manning's prison sentence to time served reaches 100k goal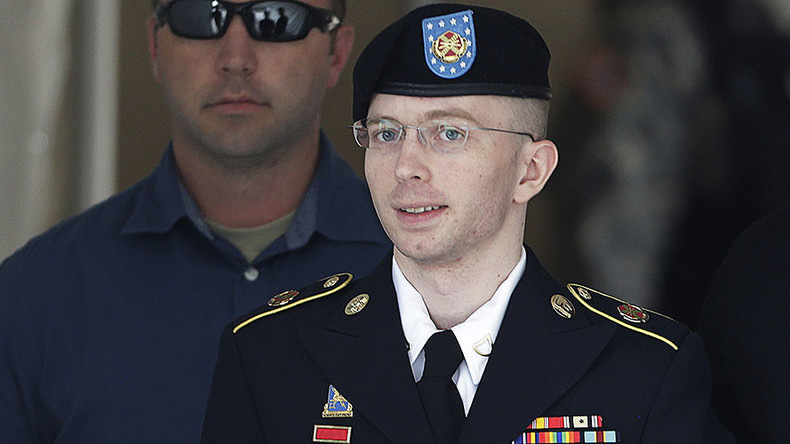 A petition to commute Chelsea Manning's 35-year prison sentence to time served has surpassed the goal of 100,000 signatures, securing an "official update" from the White House.
Manning, who according to the petition has spent more time behind bars than any other whistleblower in US history since she was incarcerated in 2010, is appealing to President Barack Obama to reduce her 35-year sentence, to time served.
A woman living in a facility for men, Manning said she is subjected to severe mistreatment, which contributed to her two suicide attempts since July.
Chelsea, formerly known as Bradley Manning, was charged in 2013 with espionage and sentenced to 35 years in military prison for leaking classified material to WikiLeaks. The files included the "Collateral Murder" video and The War Logs – documents from the wars in Iraq and Afghanistan.
Manning's legal team has emphasized that she is not seeking a pardon having "accepted responsibility at trial by pleading guilty" nor is she attempting to whitewash her crimes, but wants to escape "the mistreatment I have been subjected to while confined".
The White House now has 60 days to respond to Manning's request, while President Obama has 39 more days in office until the inauguration of President-elect Donald Trump.
READ MORE: 'I need help & I am still not getting it': Chelsea Manning asks Obama for clemency
You can share this story on social media: