Terrorism victims' families sue Twitter, claiming it helped ISIS spread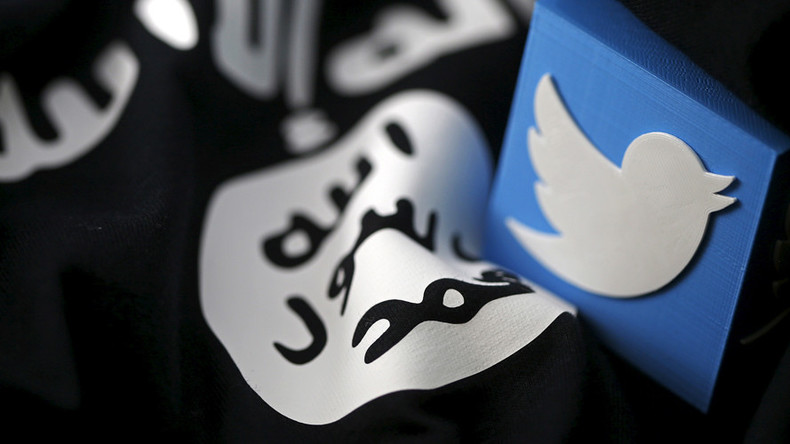 The family members of three Americans killed in attacks by Islamic State (IS, formerly ISIS/ISIL) have taken Twitter to court, accusing the company of aiding the terrorist group by turning a blind eye to its tweets.
The lawsuit, titled Cain v. Twitter, Inc., has been brought forward by Anne Cameron Cain, whose husband Alex Pinczowski and his sister Sascha were killed in the 2016 Brussels Airport bombing, as well as Beatriz Gonzalez, the mother of Nohemi Gonzalez who was killed in the November 2015 Paris attack. The claimants, who filed their case through the Israeli legal center Shurat Hadin, allege that Twitter bears some responsibility for their loved one's deaths by allowing terrorists to use the platform to spread their ideology and recruit new members. The families are seeking compensation, the exact amount of which will be determined in court.
"This is the first lawsuit that details how Twitter has played a key role in making Islamic State the most formidable terrorist organization in the world today, and how Islamic State uniquely used Twitter in the context of two of the most serious attacks to take place in Europe recently," Shurat Hadin attorney Nitsana Darshan-Leitner said on Monday.

"Twitter is unique in that it has adamantly refused to block terrorists from using its services, citing 'freedom of tweeting,' even if this directly spells mass murder."
The lawsuit details several ways in which IS terrorists have used Twitter to pursue their goals. These include making threats such as one in October 2014, in which an IS-linked account shared a message calling for the murder of civilians in France and other countries. Then a mere three days before the November 2015 attacks, IS-linked accounts posted images of guns, the Eiffel Tower and prayers for blessings on what they called their "mission." During the attacks themselves, IS tweeted using the hashtags #paris_ignites, #parisinflames, and #franceisonfire before publicly taking responsibility for the carnage. They repeated this pattern with the 2016 Brussels attack.
By failing to take sufficient action against the accounts of IS and their supporters, the plaintiffs say Twitter has violated anti-terrorism laws by providing material support to the extremist group. Twitter, along with Facebook and Google, is facing a similar lawsuit from the families of victims killed in the June 2016 massacre in the Pulse nightclub in Orlando, Florida.
Twitter has been accused of being overly lenient with IS accounts spreading jihadist propaganda. In May 2016, it stopped US intelligence agencies from using special technology to monitor terrorist activity, and when users from the hacktivist group Anonymous started reporting IS accounts on the platform, it penalized them for "harassment."
Since the summer of 2015, Twitter has been more vigilant towards IS-linked accounts, with a total of 350,000 users being blocked or suspended by August 2016. Nevertheless, the lawsuit alleges that as of January 2017, Twitter "continued to provide these resources and services to ISIS and its affiliates, refusing to actively identify ISIS Twitter accounts, and only reviewing accounts reported by other Twitter users," as cited by Business Insider.
Previously, Shurat Hadin have successfully won their claimants over a billion dollars, including 655 million from the Palestinian Authority and PLO (Palestine Liberation Organization) in 2015 for their culpability in terrorist attacks. However, an earlier case against Twitter by the family of an American contractor killed in Jordan was thrown out by a California District Court on the grounds of Section 230 of the Communications Decency Act, which protects online outlets from taking responsibility for content published on those outlets.
You can share this story on social media: