Facebook sued for alleged facilitation of Hamas attacks on Israeli-Americans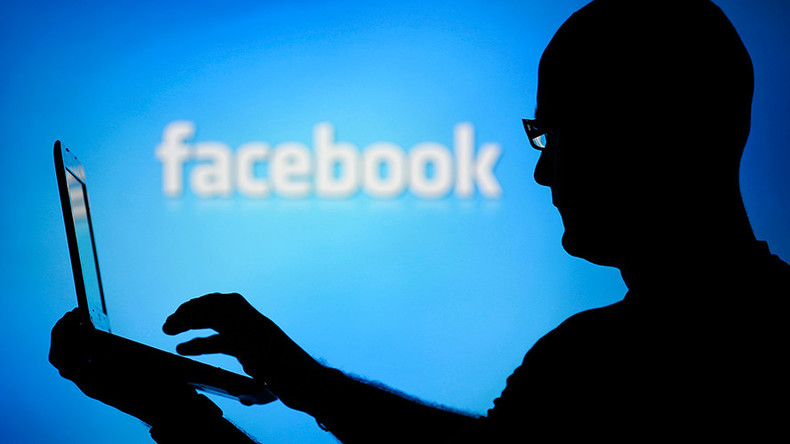 Relatives of Israelis and Americans who died amid attacks in Jerusalem and the West Bank are suing Facebook, accusing the social media giant of effectively offering material support, resources, and communication facilitation to Palestinian militants.
Plaintiffs in the case, filed in the US District Court for the Southern District of New York, say that their relatives — four Israeli-US dual nationals and one US citizen — were killed in Tel Aviv and the occupied West Bank during attacks between 2014 and 2016. Facebook, they allege, is responsible for allowing militants to continue organizing such attacks without censure. The suit is seeking $1 billion in damages.
Hamas, considered a terror organization by the US government, has claimed responsible for one of the deadly attacks named in the lawsuit, according to Reuters. The plaintiffs' Israeli lawyer, Nitsana Darshan-Leitner, said there is proof that Hamas was tied to the other attacks.
Facebook "knowingly provided material support and resources to Hamas ... facilitat(ing) this terrorist group's ability to communicate, recruit members, plan and carry out attacks, and strike fear in its enemies," the lawsuit says, citing the Anti-Terrorism Act of 1992, which bars American businesses from providing material support or services to groups on the US terror list.
The company said it "does not respond to any issue currently subject to legal procedure," according to Facebook's Israeli PR firm.
A Hamas spokesman decried the lawsuit and said Israel would prefer Facebook become a spying tool against Palestinians.
"The real test for the owners of Facebook is to reject this (Israeli) pressure," Sami Abu Zuhri told Reuters.
Since September, at least 34 Israelis and two American tourists have died in Palestinian attacks, while more than 200 Palestinians have been killed by Israeli security forces, the USA today reported.
Taylor Force, 28, was a US veteran visiting Israel in March when he was stabbed to death by a Palestinian. His family is among the plaintiffs in the suit, as is the family of American-Israeli Richard Lakin, a former elementary school principal in Connecticut, who died in October following an attack in Jerusalem.
"Facebook can't sit in its stone tower in Palo Alto while blood is being spilled here on the streets of Jerusalem and Tel Aviv. It has a social responsibility. It can't serve as a social network for Hamas," said Darshan-Leitner.
In October, a class-action lawsuit was filed in New York against Facebook in Israel, with plaintiffs alleging that the company failed to monitor and delete posts on Palestinian accounts inciting hatred towards Jews.
"Facebook's refusal to remove the flood of extremist videos, statements and cartoons being posted by Palestinians is encouraging imminent violence and fanning the flames of the terrorist attacks that have overwhelmed Israel in the past month," the lawsuit says, concluding that "Facebook's algorithms and platform connects inciters to terrorists who are further encouraged to perpetrate stabbings and other violence attacks against Israelis."
That lawsuit, also filed by Darshan-Leitner of the Tel Aviv-based Shurat HaDin-Israel Law Center, is still pending in court, according to Reuters.
Facebook was also sued last month by the family of a victim of the Paris attacks in November 2015. The family of Nohemi Gonzalez, a student at California State University, Long Beach who was studying abroad in Paris at the time of the attack, said Facebook, as well as Google and Twitter, "knowingly permitted the terrorist group ISIS [the jihadist group Islamic State] to use their social networks as a tool for spreading extremist propaganda." The lawsuit added that without social media, any expansion of influence by Islamic State "would not have been possible."