California murderer becomes first US prisoner to have state funded sex change surgery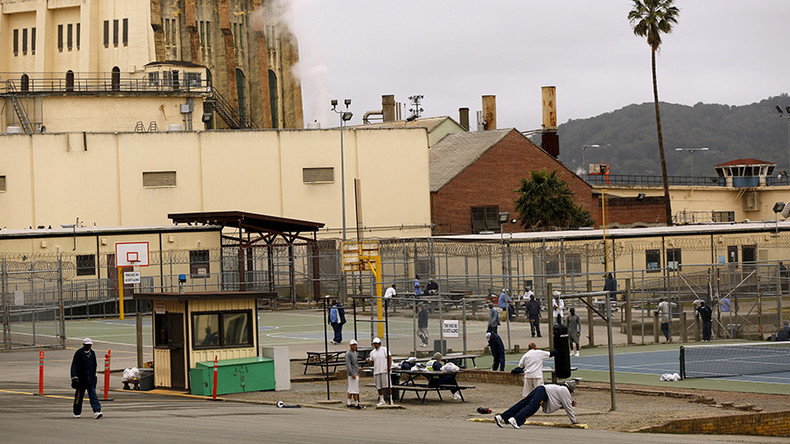 A 57-year-old California transgender prisoner serving a life sentence for murder has become the first US inmate to receive state funded sex reassignment surgery.
Shiloh Heavenly Quine's attorney confirmed to AP on Friday that the convict received the sex change operation, almost a year and a half after California prison officials agreed to pay for the procedure.
Quine who was born a man but identifies as a woman, will be transferred to a women's prison, according to Quine's attorneys.
The Transgender Law Center which represented Quine and other transgender prisoners says the case is a victory "for all transgender people who have ever been denied the medical care we need."
The center argued that that the state was legally required to pay for the procedure under the Eighth Amendment which states prisons must "provide inmates with medically necessary treatment for medical and mental health conditions including inmates diagnosed with gender dysphoria,"
The case has also led to a federal magistrate requirement that obliges the state of California to provide transgender inmates in men's facilities with more female-oriented items such as nightgowns, scarves and necklaces.
Quine was convicted of first-degree murder, kidnapping and robbery for ransom for his part in the killing of 33-year-old Shahid Ali Baig, a father of three, in downtown Los Angeles in February 1980. She has no possibility of parole.
Ali Baig's daughter, Farida, tried to block the state surgery through the courts and said she does not agree with taxpayers paying for such operations.
"My dad begged for his life. It just made me dizzy and sick. I'm helping pay for his surgery; I live in California. It's kind of like a slap in the face."
READ MORE: US prison population lowest in years but 2.1mn still locked up – report

California corrections officials previously fought in court to avoid paying for sex-reassignment surgeries.
In 2015, the state paroled Michelle-Lael Norsworthy, after a series of previous rejections, just one day before a federal appeals court was to hear his request for state-funded surgery.
Quine's landmark case is expected to pave the way for other prisoners to apply for state funded sex reassignment surgery.
You can share this story on social media: