Americans wary of Trump's abilities, want him to focus on jobs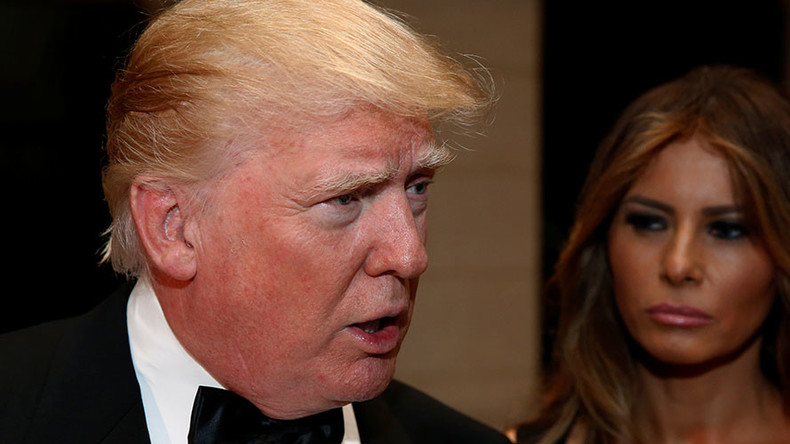 New polls show that Americans are not very confident in President-elect Donald Trump's ability to handle international crises, use force wisely or prevent major scandals. Of his proposed policies, keeping manufacturing jobs in the US has the most support.
Overall, less than half of Americans said they were confident in Trump's ability to use military force wisely (47 percent), handle an international crisis (46 percent) or prevent major scandals in his administration (44 percent), according to a Gallup poll conducted in December and published this week. This ranks Trump far behind his predecessors, Barack Obama and George W. Bush.
Trump is "much less well-liked than any recent president-elect," Gallup noted. While an average 60 percent of Republicans had confidence in Obama during his presidency and an average of 57 percent of Democrats thought the same way about Bush, confidence in Trump among his opposition is only at 21 percent.
Of the seven issues on which respondents were polled, Trump was deemed most likely to work effectively with Congress to get things done (60 percent overall, 89 percent among Republicans) and handle the economy effectively (59 percent overall, 90 percent among Republicans).
Only 77 percent of Republicans were confident Trump would prevent major scandals, along with 14 percent of Democrats and 46 percent of independents.
READ MORE: Trump warns of 'consequences' for companies leaving US

Keeping manufacturing jobs in the US, bringing them back from overseas, and healing the country ought to be Trump's top priorities, according to a poll by Morning Consult and Politico. Three out of four respondents thought jobs were either very or somewhat important, while 49 percent placed a very high importance on healing the country.
Thank you to Ford for scrapping a new plant in Mexico and creating 700 new jobs in the U.S. This is just the beginning - much more to follow

— Donald J. Trump (@realDonaldTrump) January 4, 2017
Repealing Obamacare, the first topic broached by the GOP-controlled Congress on Wednesday, was deemed at least somewhat important by nearly 60 percent of respondents, ahead of addressing "Russian hacking of US politicians and political organizations" (53 percent), banning Muslim immigration (43 percent), or building a border wall with Mexico (41 percent), according to the poll.
The Gallup poll was based on telephone interviews conducted December 7-11, 2016, with a random sample of 1,028 adults living in all 50 US states and the District of Columbia. The Politico-Morning Consult poll was conducted December 28-29 among 2,000 registered voters.
You can share this story on social media: