Trump warns of 'consequences' for companies leaving US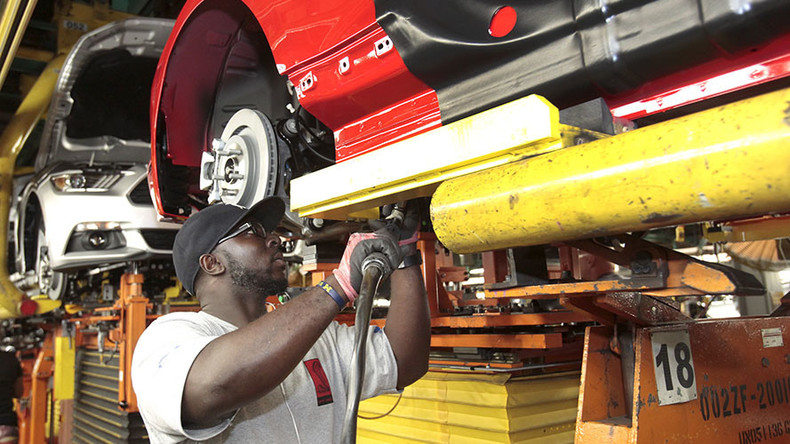 US President-elect Donald Trump has warned American companies to think twice before shifting jobs abroad.
"Companies are not going to leave the United States anymore without consequences. Not going to happen. It's not going to happen, I'll tell you right now," Trump told workers at the Carrier air-conditioning company in Indianapolis.
Carrier had planned to outsource 2,000 jobs from the US but changed its mind after receiving $7 million aid from the state. Carrier's parent company United Technologies will keep 1,100 jobs in the US, but about 700 will still move to Mexico.
On the campaign trail, Trump blasted the company and other American businesses investing in Mexico as unpatriotic. As a candidate, he threatened to raise tariffs on goods produced in Mexico to put "America first."
Trump says he wants to cut US corporate tax from the current 35 percent to 15 percent. "It's terrible for business," Trump said about the existing rate.
Workers unions want Trump to rewrite trade agreements, raise tariffs and add protection, as corporations will continue to move jobs from the US.
"We're going to need to hold Trump to his word to save American workers' jobs across the country," said Wayne Dayle, who as regional director for the United Steelworkers union in Indianapolis represents employees at the Carrier plant, as quoted by Reuters.
Some analysts criticized Trump for the Indianapolis speech.
"The idea that American corporations are going to have to make business decisions, not based on the fact that we've created an ideal environment for economic growth in the United States, but out of fear of punitive actions based on who knows what criteria exactly from a presidential administration. I think that's absolutely chilling," economic policy analyst Jimmy Pethokoukis told CNBC on Thursday.