Carrier says deal reached with Trump to keep 1k jobs in Indiana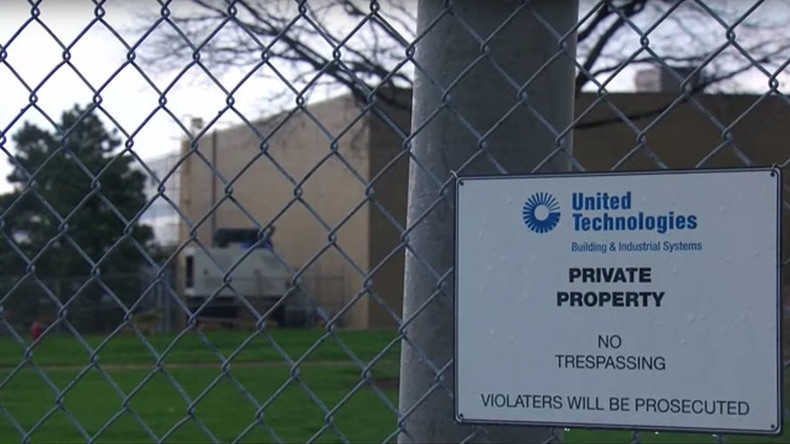 After reaching a deal with President-elect Donald Trump, the air-conditioning maker Carrier says it will keep 1,000 jobs in Indiana and not send them to Mexico as previously announced. Trump had criticized the relocation during his presidential campaign.
Trump and Vice President-elect Mike Pence, Indiana's current governor, will travel to Indianapolis on Thursday to reveal details of the agreement with Carrier officials, Trump said Tuesday evening.
"Big day on Thursday for Indiana and the great workers of that wonderful state.We will keep our companies and jobs in the U.S. Thanks Carrier," Trump wrote on Twitter.
Carrier also tweeted about the agreement, saying it had "reached a deal" with Trump.
Specifics of the agreement are not yet available, but Indiana is believed to have offered the company economic incentives to stay, the New York Times reported. Carrier executives visited Trump Tower in New York City on Tuesday to finalized the deal, Fox News reported.
Incentives offered by the state were "an important consideration," Carrier said in a statement on Wednesday afternoon. However, the company noted that the agreement "in no way diminishes our belief in the benefits of free trade and that the forces of globalization will continue to require solutions for the long-term competitiveness of the US and of American workers moving forward."
Carrier's parent company, the multinational conglomerate United Technologies, is a major weapons maker and owns Pratt & Whitney, manufacturer of engines for military aircraft such as the F-35 Joint Strike Fighter. Ten percent of United Technologies' revenue comes from the US government, and the Pentagon is its biggest customer, the New York Times reported.
Carrier, best known for its air-conditioning systems, said in February that it would close two plants in Indiana beginning in 2017 – including one in Indianapolis where about 1,400 workers were employed – according to Fox News.
During the presidential campaign, Trump publicly ripped Carrier's plan to move manufacturing jobs from Indiana to Mexico – an action that would have saved the company about $65 million a year, according to the Times.


"All you have to do is take a look at Carrier Air Conditioner in Indianapolis. They fired 1,400 people. They're going to Mexico," Trump said in September, during a debate with Democratic candidate Hillary Clinton. "So many hundreds and hundreds of companies are doing this, we can not let it happen."
"We have to stop our jobs from being stolen from us. We have to stop our companies from leaving the United States," the Republican candidate added.

Chuck Jones, president of United Steelworkers Local 1999 – which represents Carrier workers – said he's hoping the company's change of plans comes through.
"I'm optimistic, but I don't know what the situation is," he told AP. "I guess it's a good sign... You would think they would keep us in the loop. But we know nothing."