Hillary Clinton to attend Trump's presidential inauguration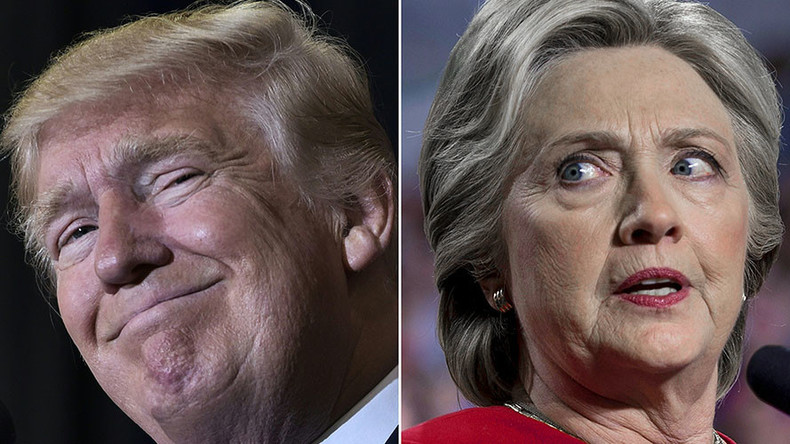 Hillary Clinton will witness the formal handover of power to her former rival Donald Trump when she attends the president-elect's inauguration on January 20, alongside her husband Bill, who Trump once described as "one of the great abusers of the world."
An aide to Clinton, speaking under anonymity to CNN, confirmed both Hillary and Bill Clinton would attend the inauguration. It will be the first time Clinton and Trump are publicly seen together since a fundraising dinner for Catholic charities in October, where both candidates mocked each other during speeches.
During one of the most bitter US presidential campaigns, Trump dubbed his opponent 'Crooked Hillary' citing her relationship with Wall Street as corrupt and calling her a "nasty woman" during a debate.
Following the leaked audio of Trump's 'p***y-grab' comments he retaliated by reviving accusations of sexual assault made against Bill Clinton. Two hours before the second presidential debate in October, Trump staged a media event with four women who claim to have been abused by Clinton.
The inauguration is traditionally attended by past presidents, a number of whom Trump has attacked during his controversial campaign. George W Bush, described by Trump as making a "big, fat mistake" in invading Iraq confirmed he will attend along with his wife Laura, both of whom reportedly declined to vote for Trump.
They will attend the inauguration, telling CNN in a statement that they "are pleased to be able to witness the peaceful transfer of power – a hallmark of American democracy."
Bush's father and former president, 92-year-old George Bush Snr will not be attending due to ill-health.
President Barack Obama, whose policies Trump has continually criticized, will also attend the inauguration, as will former President Jimmy Carter.
Plans for the inauguration have been complicated by a number of artists turning down invitations to perform at the event. Among those set to perform on the day are the Radio City Rockettes, who were told by a union that they were "obligated" to work.
READ MORE: Rockettes' performance at Trump inauguration ignites twitter storm
You can share this story on social media: