Rockettes' performance at Trump inauguration ignites twitter storm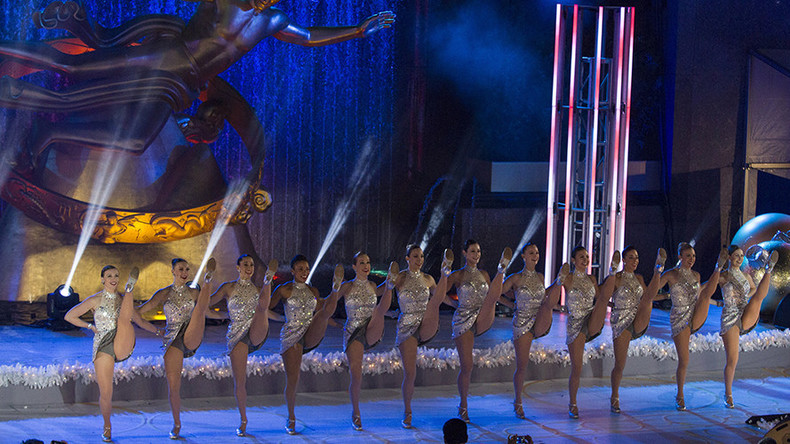 The union for performers with the Radio City Rockettes says full-time dancers will be "obligated" to work the presidential inauguration despite some protest. The decision sparked debate over conflicts between an employee's obligations and their views.
On Thursday, the presidential inaugural committee announced that the famed Rockettes would perform at President-elect Donald Trump's inauguration on January 20. The committee has had a difficult time convincing various performers to sign up for the event, according to reports.
Yet, some Rockettes are reportedly upset about the scheduled performance, as at least one dancer with the troupe has taken to social media to say the announcement "makes me feel embarrassed and disappointed."
"The women I work with are intelligent and are full of love and the decision of performing for a man that stands for everything we're against is appalling," dancer Phoebe Pearl wrote on her Instagram account, according to PerezHilton.com, in a message that has since been deleted.
"I am speaking for just myself but please know that after we found out this news, we have been performing with tears in our eyes and heavy hearts," Pearl added.
An official with the American Guild of Variety Artists, the union that represents the Rockettes, said in an email reported by BroadwayWorld that any boycott of the event would be "invalid," and that all full-time dancers are "obligated" to work the inauguration.
"Everyone is entitled to her own political beliefs, but there is no room for this in the workplace," a top member of the union's administration wrote to Rockettes.
The Madison Square Garden Company, which owns the Rockettes, said in a statement to the Hollywood Reporter that "it is always their choice" to perform.
"The Radio City Rockettes are proud to participate in the 58th Presidential Inaugural," read the statement. "For a Rockette to be considered for an event, they must voluntarily sign up and are never told they have to perform at a particular event, including the inaugural. It is always their choice. In fact, for the coming inauguration, we had more Rockettes request to participate than we have slots available. We eagerly await the inaugural celebrations."
The Rockettes previously performed at the inauguration ceremonies of George W. Bush in 2001 and 2005.
Amid ongoing difficulties the inauguration committee has encountered while filling out its entertainment lineup, Trump tweeted on Thursday: "The so-called 'A' list celebrities are all wanting tixs to the inauguration, but look what they did for Hillary, NOTHING. I want the PEOPLE!"
Many have expressed both support and frustration over reports that some dancers would rather not perform. Some opponents of this position say that if businesses, such as bakeries, are forced to serve same-sex couples against their will, then the Rockettes should be expected to dance at Trump's inauguration despite any misgivings.
You can share this story on social media: