Trump gouges Obama on Gitmo as final detainee transfers announced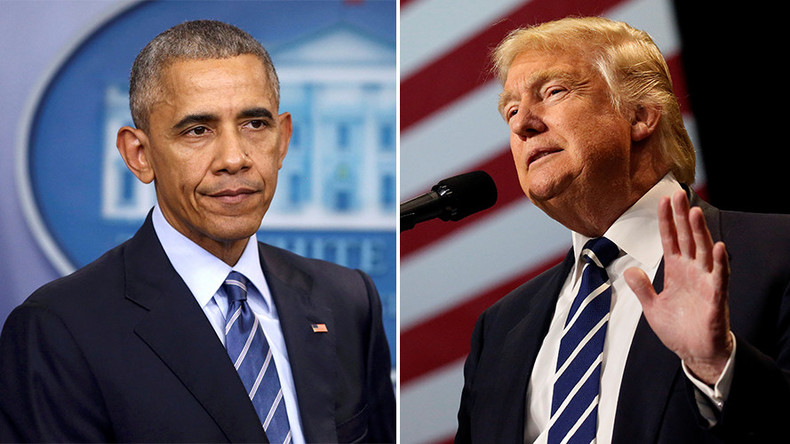 As President Barack Obama prepares to release 19 more Guantanamo detainees, President-elect Donald Trump tweets his disapproval. Having vowed to "load it up with some bad dudes," Trump's vague Gitmo plans may clash with Obama's legacy.
In the final days of the Obama White House, the total remaining prisoners at the Guantanamo Bay detention camp is anticipated to drop from 59 to 40 - down from a total 242 detainees inherited from the George W. Bush era.
Despite bringing the controversial prison's population down to a fraction of what it once was - with a high of 780 prisoners under Bush - Obama has been criticized for not going far enough.
Once the 19 detainees are transferred, it will bring the Obama administration's total to 198 released Gitmo prisoners. This means that about 40 prisoners will remain when Trump becomes president, and he has vowed to keep the prison open and "load it up with some bad dudes."
Obama promised to close Gitmo while campaigning for president in 2007 and 2008, but even with a Democratic-led Congress during his first two years in the Oval Office, he could not fulfill his promise. Obama's cause was not helped with a Republican majority, and instead shifted to processing detainees at a faster rate. But it appears that this will end with a Trump presidency, as the president-elect tweeted Tuesday, "There should be no further releases from Gitmo."
"These are extremely dangerous people and should not be allowed back onto the battlefield," Trump continued.
The tweet did not touch on whether more cells would be filled, but Trump did campaign as though he had plans to do just that. At a campaign rally in February, Trump told supporters, "We're gonna load it up with some bad dudes, believe me."
"I could do it for a tiny, tiny fraction, maybe five, maybe three, maybe like peanuts," he guaranteed the Sparks, Nevada, crowd. "Maybe in our deal with Cuba, we get them to take it over and reimburse us, because we're probably paying rent."
Following the final transfer under Obama's watch, the 40 detainees expected to be remaining include 10 facing trial in military commissions, five of whom are accused of coordinating the September 11, 2001 terrorist attacks. Another four prisoners are cleared for release, but there has been no progress in relocating them to their countries of origin. There are still others who have been deemed too dangerous to transfer, despite there not being enough evidence to try their cases in military commissions.
Amnesty International has urged Obama to do all he can to close the prison before leaving office in 17 days.
"Amnesty International USA is mobilizing its 1.2 million grassroots supporters and all others who stand for human rights to tell President Obama that Guantánamo cannot be left to President-elect Trump," Margaret Huang, executive director of Amnesty International USA, said Tuesday.