Final Gitmo transfers under Obama will leave Trump with ~40 detainees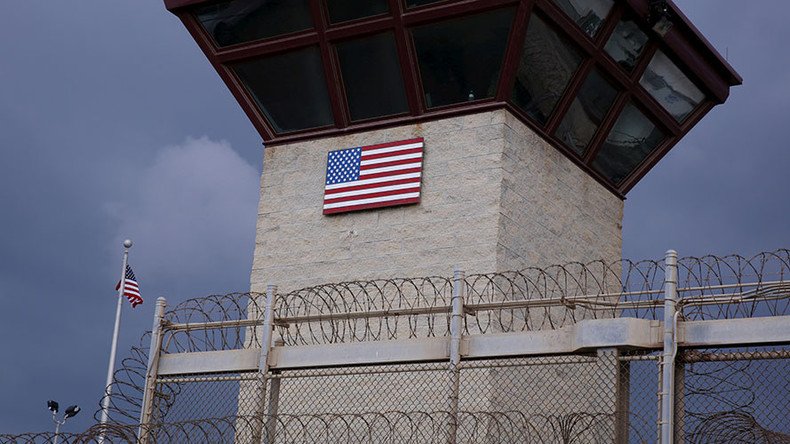 President Barack Obama will pass on at least 41 of the remaining 59 prisoners at the Guantanamo Bay detention camp to President-elect Donald Trump, as new reports indicate either 17 or 18 detainees will be released under Obama's final transfer agreements.
The White House notified Congress on Monday that of the 59 inmates still held at Gitmo, 17 or 18 will be released to Italy, Oman, Saudi Arabia and the United Arab Emirates, according to the New York Times, citing anonymous officials. Monday marked the legal deadline for the Obama administration to do so, as the Pentagon is required to alert Congress at least 30 days before any detainee is transferred.
The 17 or 18 men are among 22 who have been approved for transfer. The reason for the other four or five detainees not also being released, the Times reports, is in the difficulty of repatriating them to their home countries, or lack thereof. They include an Algerian, a Moroccan, a Tunisian and a stateless Rohingya man, all of whom have been in Guantánamo for almost 15 years.
There are 37 Gitmo prisoners who have not been approved for transfer. Most of them have not been charged with a crime but are deemed too dangerous to transfer, but 10 were charged or convicted in military commissions.
Most of those being transferred in this latest round are Yemenis, NYT reported. Throughout Obama's first term and about halfway through his second, any detainee cleared for release whose home country was Yemen was out of luck, as the country's fallen government and war with Saudi Arabia was deemed too chaotic and no other country offered to take them. However, in May 2015, Obama and the leaders of the six Gulf Cooperation Council nations came to an agreement that the countries, including Oman, Saudi Arabia and the United Arab Emirates, would help resettle Yemenis released from Gitmo.
READ MORE: 'Trump pledge to keep Guantanamo open - for Americans, too - would meet stiff resistance'
The Guantanamo Bay prison first took in detainees in January 2002, with President George W. Bush ultimately overseeing the detention of 780 men deemed "the worst of the worst" during the early War on Terror years. The Bush administration officially sought a closing of the facility, but it was Obama who campaigned loudest to shut it down. As president, Obama inherited 242 prisoners and failed to live up to his promise, as Congress was never on his side, even during the Democratic-majority years at the start of his administration.
Now Trump will be left with a fraction of the number of detainees Obama managed to transfer, after making campaign promises that he would refill the Cuba-based prison with more "bad dudes."
READ MORE: Gitmo detainee granted rectal surgery after CIA 'torture by sodomy'

You can share this story on social media: