Man threatens to bomb Walmart with Islamic State explosives in attempt to steal booze & bullets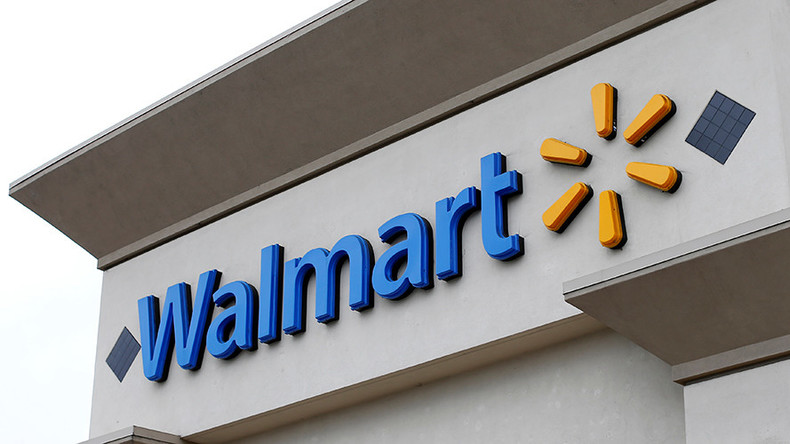 A Louisiana man was arrested and charged with theft and impersonating a war veteran after he entered a Walmart store and tried to steal more than $500 worth of alcohol and shotgun shells, saying he would bomb the store if he was not freed by managers.
On Monday, Keyon Pullins, 23, entered the Walmart location in Baton Rouge dressed in full military gear. He proceeded to gather five bottles of Ciroc vodka, five cases of Crown Royal whiskey, one bottle of Grey Goose vodka, and eight packs of 12 gauge shotgun shells. While attempting to leave the store without paying, Pullins was confronted by the Walmart's managers, according to the East Baton Rouge Parish Sheriff's Office.
"[Pullins] requested that the managers let him go, due to him being in full military uniform," the sheriff's office said in an arrest report, cited by WAFB. "The managers stated that they would not do so, so [Pullins] attempts to leave. When he did so, managers grabbed him by the back of his uniform and pulled him back into the store...[Pullins began to scream and cuss at the managers stating that he was in the military and 'to just let him go about his business.'"
Pullins was then taken into a store office for questioning, according to the report, where he claimed he would access a bomb from the jihadist group Islamic State (formerly known as ISIS or ISIL) and use it on the Walmart location.
"Once inside the...office, [Pullins] begins to threaten the managers and workers by saying the following, 'I will get a bomb from ISIS and blow this place up,'" the sheriff's office said. "Managers stated that they began to get nervous due to the accused being in full military uniform."
Deputies with the East Baton Rouge Parish Sheriff's Office then arrived on the scene, at which point Pullins admitted the bomb threat was not serious, and that he was still trying to get into the military, WBRZ reported. Pullins told the deputies he got the uniform from a "ranking supervisor who told him not to wear it," the sheriff's office said.
It's not the first time Pullins has tried to steal from Walmart. He was banned from all Walmart locations after another theft attempt at a separate Walmart in Baton Rouge in October 2016, during which Pullins attempted to walk out with more than $560 worth of goods, WAFB reported.
You can share this story on social media: