Penn. State police in manhunt for armed cop killer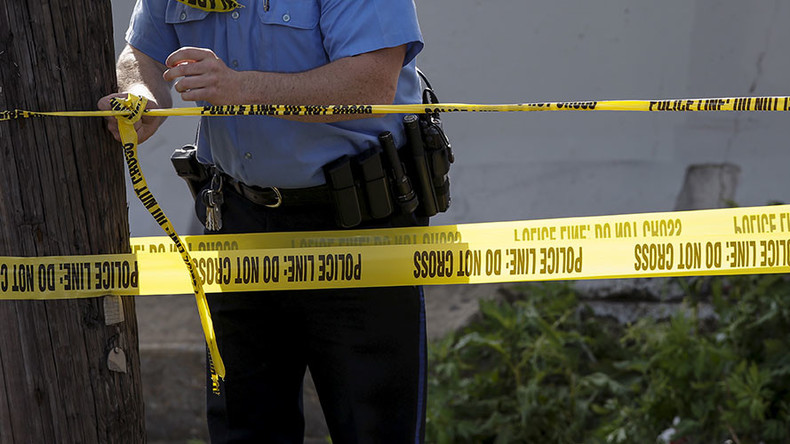 Pennsylvania State Police are searching for the killer Landon Weaver, a state trooper gunned down in Hesston. The fugitive has been identified as Jason Robison, a white male, aged 32, who is considered armed and dangerous.
Police have released a photo of Robison, but say his hair may be dyed purple.
Anyone coming into contact with the suspect is urged to contact 911 immediately.
Trooper Landon Weaver was shot around 6:30pm local time on Friday while following up on a domestic incident at a home on Bakers Hollow Road.
He had been with the police since December of 2015.
Neighbors in the area of the shooting are being kept out of their homes for the time being, NBC affiliate 6 News was told. House-to-house searches are being carried out in what is being described as a "fluid situation."
READ MORE: 1 officer killed & 1 injured in Pennsylvania ambush, suspect dead
The channel reports a heavy police presence on Bakers Hollow Road in Penn Township, which is located in a remote, heavily wooded area.
Some roads have been blocked off by the police.
Pennsylvania Governor Tom Wolf has extended his condolences in a statement.
Weaver is the 97th member of the Pennsylvania State Police to be killed in the line of duty.