NC Dem governor-elect given back some influence by judge after GOP-led 'power grab'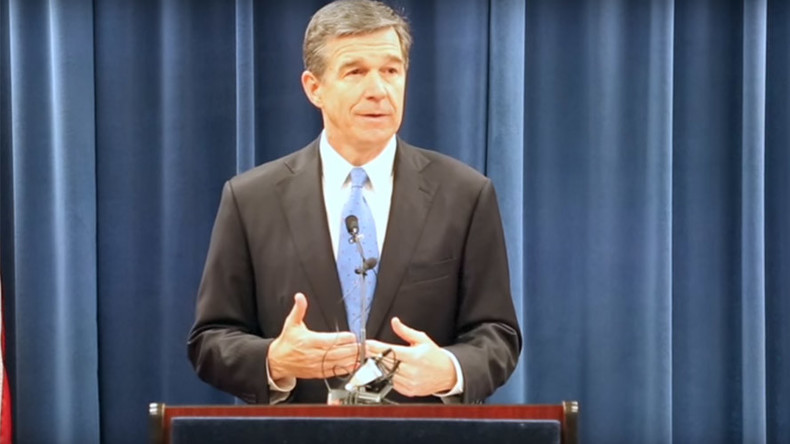 A fierce partisan battle in North Carolina is going to trial, and things are off to a good start for the incoming Democratic governor. A judge just temporarily halted a law that allowed GOP lawmakers to seize control over the state's elections boards.
During a special session in mid-December, the Republican-dominated legislature passed a law that fundamentally changed the way North Carolina and county elections boards functioned. This after Governor-elect Roy Cooper, a Democrat, won the election over the sitting governor, Republican Pat McCrory.
With traditional election boards, the governor would have had the power to appoint five board members, two of them being recommended by the other main party.
Under the new law, an "independent" board would be made up of eight members, split evenly between the two major parties.
"Roy Cooper's effort to stop the creation of a bipartisan board with an equal number of Democrats and Republicans to enforce elections and ethics laws may serve his desire to preserve his own political power, but it does not serve the best interests of our state," senate leader Phil Berger (R) said in a statement, according to the Boston Herald.
On Friday, Governor-elect Cooper and his transitional team sued to block the law, claiming it was unconstitutional to give too much control to legislators over elections boards.
"This complex new law passed in just two days by the Republican legislature is unconstitutional and anything but bipartisan," Cooper said in a statement, according to Reuters. "A tie on a partisan vote would accomplish what many Republicans want: making it harder for North Carolinians to vote."
Wake County Superior Court Judge Don Stephens agreed with the incoming governor and his team, calling the law "clearly unconstitutional on its face," and said that it would have a "devastating effect to the state of North Carolina."
"Most people might think this is a partisan power grab, but it is really more ominous," Cooper said in a news conference, according to WTVD. "It's really about hurting public education, working families, state employees, health care and clean air and water."
Cooper only won the governorship by 10,000 votes out of 4.7 million cast. His transition has been fraught with threats of a recount. The outgoing Governor Pat McCrory refused to concede until a month after the election. Cooper's inauguration is set to take place January 7.