9yo taken out of school after teacher assigns essay 'calling him a bully'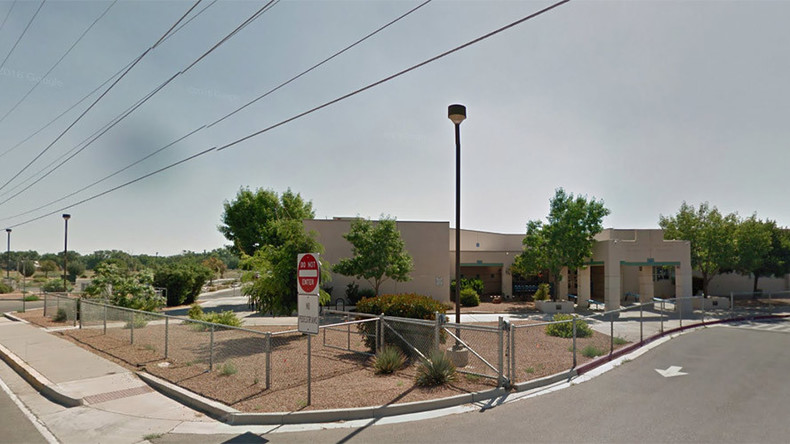 Parents of a fourth grader in New Mexico are embroiled in a legal battle with their school district after their son's teacher forced the entire class to write an essay calling him a bully. The student was pulled from school and homeschooled.
Last fall, Diego Ortega's mother noticed her then 9-year-old son was avoiding going to school at Katherine Gallegos Elementary.
"He was starting to make excuses, my head hurts, my stomach hurts," Diego's mom, Alexandria Lente, told KRQE. "Crying in the morning, not wanting to go to school."
She would learn that her son was not being bullied by just anyone, but by a 4th grade science teacher. The teacher, who remains unidentified, began picking on Ortega after giving a lecture about bullying.
"After the presentation…he called my son out to the [front of the] classroom and asked the class to write an essay on Diego being a bully," she said.
The essays collected by the Ortega's family lawyer allege Diego committed the egregious offense of calling another pupil a "scaredy cat" and claim Diego got in their faces. While that kind of behavior sounds standard for 4th graders, Diego found himself feeling bullied by his own teacher.
When Lente went to pick her son up from school, she found him crying profusely and confronted the principal over the teacher's behavior. However, the principal explained that the essays were meant to be a learning assignment and insisted it was "OK."
The 9-year-old attended school for a few more weeks before his family pulled him out and homeschooled him for the remainder of the year. Since then, Diego has been moved to a different school in the district, where his parents say he is doing very well.
READ MORE: 'Kid can't even be a kid': 12yo girl charged for pinching classmate's butt

But his family hasn't forgiven the teacher or the district for their son's treatment. They're currently in a legal battle with the district that has grown costly, particularly due to the district's alleged refusal to respond to public information requests.
A statement from the Ortega family attorney, Ed Meintzer, says: "The Los Lunas School District spent a year's worth of unnecessary attorneys' fees paid for by the taxpayers, hiding the fact that they ignored the Ortegas' IPRA request contrary to the statutory purpose of transparency, which cost the Ortegas over $20,000 in unnecessary attorneys' fees."
The district has not commented on the legal battle or the teacher's assignment.