Obama, congressional Dems plot ways to keep Obamacare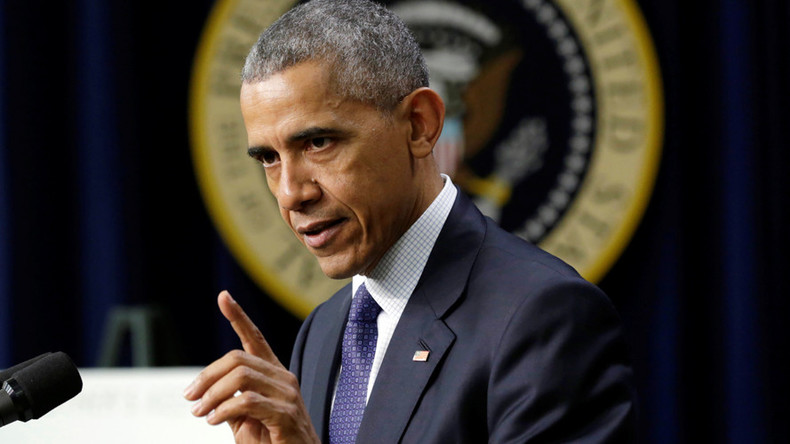 Millions of Americans ‒ more than 22 million of them ‒ are wondering what will become of Obamacare in the new year. President-elect Donald Trump has been anything but clear about his plans, but President Barack Obama and Democrats may have an idea.
The outgoing president will confer with Democratic lawmakers about how to proceed with his signature legislation, the Affordable Care Act (ACA, also dubbed "Obamacare"), on Capitol Hill on Wednesday, the day after the 115th Congress is sworn in. The meeting is expected to last "at least one hour," according to guidance provided by the White House and released to multiple news outlets.
Read more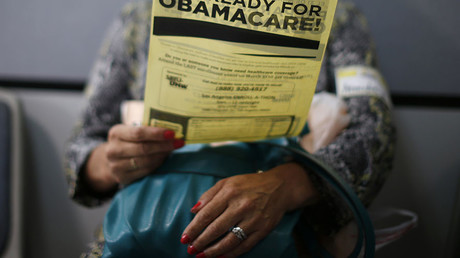 Obama will use the time to "share his perspective about the dangers posed by Congressional Republicans' stated strategy to repeal the [Affordable Care Act] before proposing any replacement, creating chaos in the health system in the short run — and holding hostage Americans' health care — while Republicans develop their plan," the guidance said.
Trump and Republican leaders in Congress have repeatedly pledged to repeal large parts of Obamacare early next year, citing rising health insurance premiums, among other things. It was a promise that may have helped Trump win the election, as voters expressed their dismay that Obamacare premiums were expected to jump 25 percent in 2017. The White House announced the increases about two weeks before Election Day.
"On Day One of the Trump Administration, we will ask Congress to immediately deliver a full repeal of Obamacare," Trump's campaign website said.
With Republican majorities in both chambers on Capitol Hill, some 22 million people could lose their health insurance if the law is repealed, according to Congressional Budget Office estimates. The GOP has proposed a budget resolution that would fast-track the repeal process for much of the law in early January, The Hill reported.
It's not that simple to get rid of the ACA, however, especially since some portions of the law ‒ namely getting rid of pre-existing conditions and allowing children to remain on their parents' insurance until age 26 ‒ remain overwhelmingly popular, and Trump has indicated he plans to keep those provisions. Republicans also don't want to blamed for that loss of coverage, especially when the GOP doesn't appear to have a clear alternative plan with which to replace Obamacare and its expanded coverage.
Representative Tom Price (R-Georgia) ‒ an orthopedic surgeon whom Trump has tapped to head the Department of Health and Human Services, which oversees Obamacare ‒ has offered a replacement plan in the past. Before he can be confirmed and sworn in, however, he will remain atop the House Budget Committee, and will likely be a central figure in the repeal efforts.
One thing Republicans don't have to worry about, though, is the lack of a supermajority in the Senate. Normally, 60 votes are required for cloture, meaning that a bill can be brought to the floor of the upper chamber. However, the GOP plans to repeal Obamacare through a process known as reconciliation, which would only require a simple majority. Republicans will need Democrats to cross the aisle for a cloture vote for any replacement plan, however.
Despite being effectively shut out of the vote, Democrats still see an opportunity to prevent the repeal of Obamacare: Incoming Senate Minority Leader Chuck Schumer (D-New York) and House Minority Leader Nancy Pelosi (D-California) will host rallies against the repeal on January 15. On top of that, pro-ACA groups are airing ads in states like Arizona and Nevada, where Republican senators may be vulnerable in the 2018 midterm elections, according to The Hill.
Pelosi hinted at another way that the Democrats may prevent the repeal of Obamacare, as well as any prospective GOP efforts to overhaul Medicare and Medicaid, during a conference call with House Democrats earlier this week, an aide on the call told Politico. She reportedly noted that she sees parallels between the Republicans' efforts now with President George W. Bush's attempts to privatize Social Security in 2005.
Health care is likely not the only topic that Obama will address during Wednesday's meeting, according to incoming House Democratic Caucus Chair Joe Crowley (D-New York).
"There are a myriad of issues he could address," Crowley told Politico. "As he retires from public office, we're left to defend the advancements he's made. Not only as a party, but as a people."
The meeting is scheduled for 9am in the Congressional Visitors Center auditorium.