'I always knew he was smart' – Trump responds to Putin's reaction to sanctions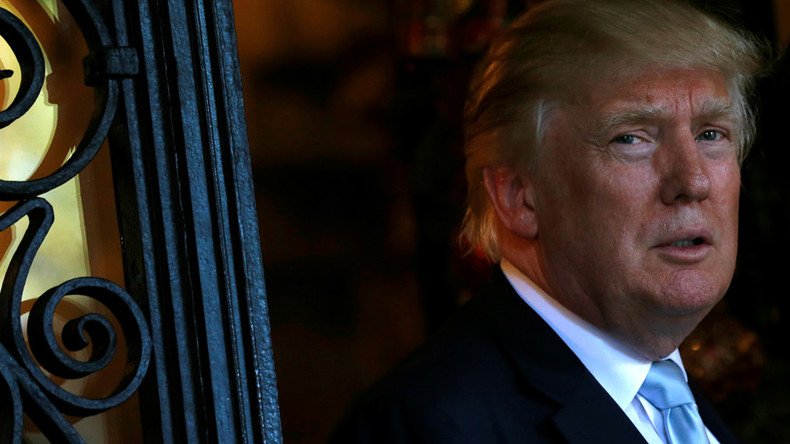 Heightened tensions between the US and Russia did not seem to greatly concern an affable President-elect Donald Trump, who took to Twitter to praise Russian President Vladimir Putin's limited response to President Barack Obama's newly enacted sanctions.
In response to President Obama's decision to expel Russian diplomats and impose more sanctions on Russia, Russian President Putin has so far only indicated Moscow would not to retaliate in the same fashion, promising not to throw out US diplomats in his country.
Putin said he regretted that Obama was ending his term "in such a way," but that he extended his New Year's congratulations to the outgoing US president and his family nevertheless.
President-elect Trump has taken this as an apparent decision to wait on a more robust response until a new administration occupies the White House.
Great move on delay (by V. Putin) - I always knew he was very smart!

— Donald J. Trump (@realDonaldTrump) December 30, 2016
Calling the delay a "great move," and saying that he "always knew [Putin] was smart!" Trump not only shared his opinion on the tensions between Obama's administration and Moscow, but emphasized it by pinning the tweet to the top of his page.
This comes following Thursday's news that Obama issued new sanctions targeting intelligence services and officials as well as techlology companeis, overall amounting to four individuals and five entities, which the US government has accused of hacking into American institutions ahead of the November election.
In the executive order, which Obama signed Wednesday night, the president said he was taking "additional steps to deal with the national emergency with respect to significant malicious cyber-enabled activities… in view of the increasing use of such activities to undermine democratic processes or institutions."
Neither Trump nor his transition team have indicated what he's planning to do after he takes office. Trump said in a statement on Thursday that he will "meet with leaders of the intelligence community next week in order to be updated about the facts of this situation."
You can share this story on social media: