Possible civilian casualties in coalition strike near Mosul hospital - Pentagon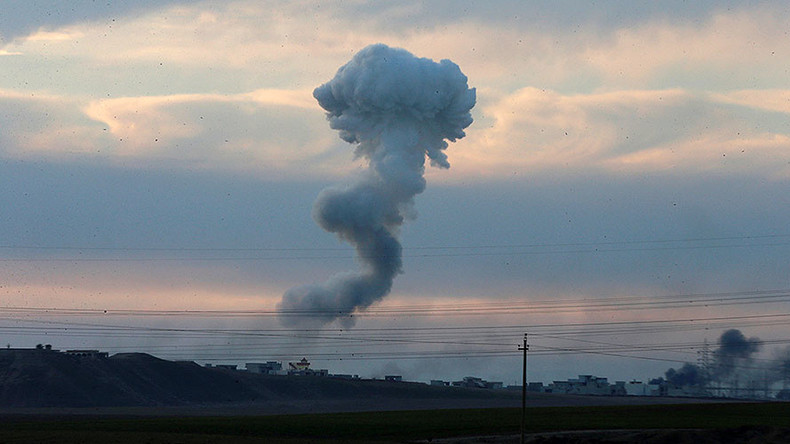 An airstrike against Islamic State near Mosul, a major city in northern Iraq, may have resulted in civilian casualties, the Pentagon has said.
Aircraft from the US-led international coalition "struck a van carrying ISIL fighters observed firing a SPG9/RPG recoilless rifle before loading the weapon in the van and driving off," said the headquarters of Operation Inherent Resolve (OIR). The airstrike happened on Thursday, December 29, as operations to liberate Mosul resumed.
The incident "will be fully investigated and the findings released in a timely and transparent manner," OIR said in a statement Thursday afternoon.
"We are aware civilian lives are at risk in Mosul," State Department spokesman Mark Toner said in October, but blamed IS for having "no hesitation to use civilians as human shields, to booby-trap houses, to place mines, and they are willing to do it with no regard for the safety of civilians."
Iraqi operations to retake Mosul officially began on October 17, with coalition air and artillery support. Iraqi forces "paused" their advance after a month, citing bad weather. Earlier on Thursday, however, the OIR announced that Iraqi forces and the coalition have resumed the offensive.