Feds, Alabama compromise over driver's license office closures in black communities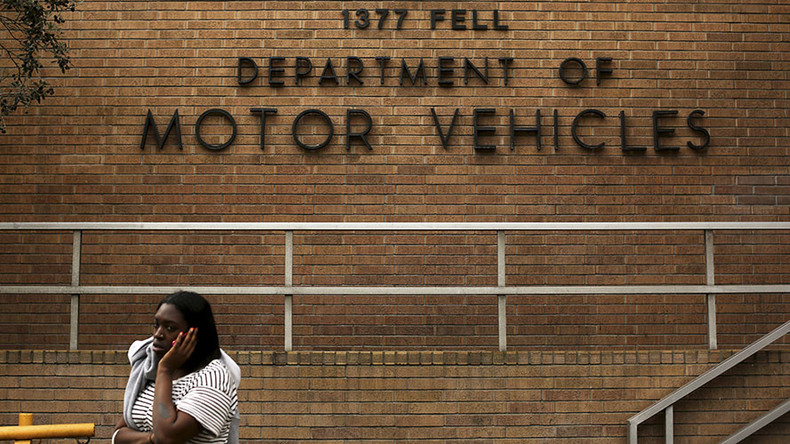 Alabama, a voter ID state, and federal transportation officials have reached a deal after many driver's license offices that mostly served African-American communities were found to be in violation of the Civil Rights Act of 1964.
Alabama agreed to expand driver's license office hours after the US Department of Transportation (DOT) launched an investigation into the closure or reduction of service of 31 part-time offices that were largely in the state's Black Belt and impoverished rural communities. The announcement came on Wednesday after the DOT determined that the stoppages disproportionately affected black residents.
The closures were announced in September 2015, leading to a DOT investigation that concluded the Alabama Law Enforcement Agency's (ALEA) plans would cause "a disparate and adverse impact on the basis of race, in violation of Title V" of the 1964 Civil Rights Act, the Hill reported.
Offices that were slated for closure or service changes annually issued the fewest number of licenses, but left over one-third of Alabama's counties without a license office, including eight of the 11 counties with an African-American majority, according to the Associated Press.
Many of the counties are located in Alabama's Black Belt region, which was named after the dark soil that made the area a prime location for agriculture but has consequently become home to numerous majority-black communities.
In a statement from DOT Secretary Anthony Foxx, he emphasized the importance licenses play for all communities, saying, "DMVs play a critical role in the day-to-day functioning of the American people, including ensuring their ability to drive to work and other essential services and to get proper identification needed to vote or open a bank account. No one should be prevented from accessing these services based on their race, color or national origin."
In addition, Alabama requires photo ID to vote, meaning that a driver's license can be an easily accessible way for residents to secure their place at the polls. Democrats and Republicans in the state united to pass a bill that would require driver's license office to be open at least twice a week, but the bill died on Governor Robert Bentley's (R) desk in May at the end of the legislative session.
Alabama initially responded to the backlash over the closures by offering to reopen offices one day a month. However, they will be doubling or tripling hours for the offices as part of their agreement with DOT. This means that offices that were previously only open once a month will now be open two or three times a month.
Bentley initially rebuffed criticism from the DOT, telling reporters in December 2015 that the investigation was "nothing more than a weak attempt to embarrass the people of Alabama and exploit our state in the name of a political agenda."
Foxx acknowledged Bentley's resistance, telling the Huffington Post: "No one likes to see us come in on Title VI — I think that's fair to say," but "our goal is to get the best remedy possible for the public."
While neither Bentley nor any other Alabama agency has agreed with the DOT's conclusions, their signed version of the agreement claimed they compromised out of a desire to form a working relationship between the DOT and ALEA.
The deal is valid for two years and requires ALEA to appoint a coordinator that will ensure and monitor compliance with civil rights obligations. However, it is unclear whether closed offices will reopen. However, Minnie Austen, president of the NAACP branch in Macon County, is pleased with the compromise, telling the Huffington Post that it's "good news for me," and adding, "This will help the constituents of Alabama 100 percent."