Singin' in the Rain star Debbie Reynolds, mother of Carrie Fisher, dies at 84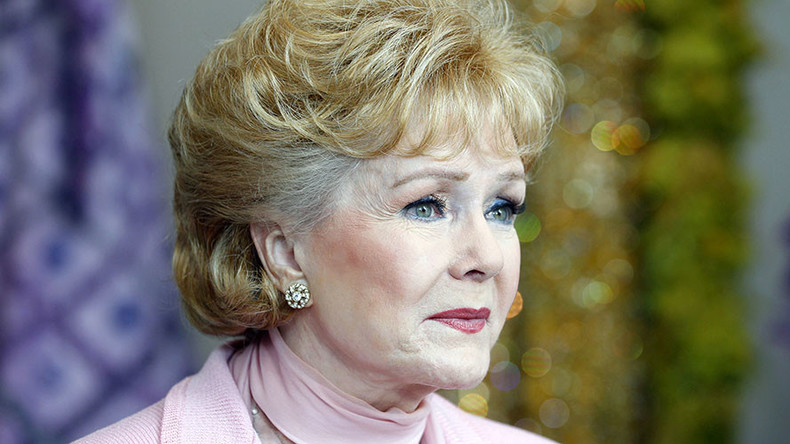 Debbie Reynolds, a singer and actress who starred in Singin' in the Rain and The Unsinkable Molly Brown, and who was mother to the recently deceased actress Carrie Fisher, has died at the age of 84, reportedly from a stroke.
"She wanted to be with Carrie," her son Todd Fisher told Variety.
Reynolds purportedly suffered a stroke Wednesday, the day after her daughter's death, and was taken to a hospital from her son Todd's house in Beverly Hills, according to Variety. She had been planning her daughter Carrie Fisher's funeral, according to TMZ.
READ MORE: Carrie Fisher, Star Wars' Princess Leia, dies at 60

The Hollywood legend worked as a TV and film actress into her 80s, including for the shows "The Golden Girls," "Roseanne," "Kim Possible," "Family Guy," and "Will and Grace," for which she garnered an Emmy nomination in 2000.
Hollywood stars and others in the entertainment industry poured out their grievances and thoughts on Twitter.