'Tremendous loss': NYPD mourns Alexandrov Ensemble deaths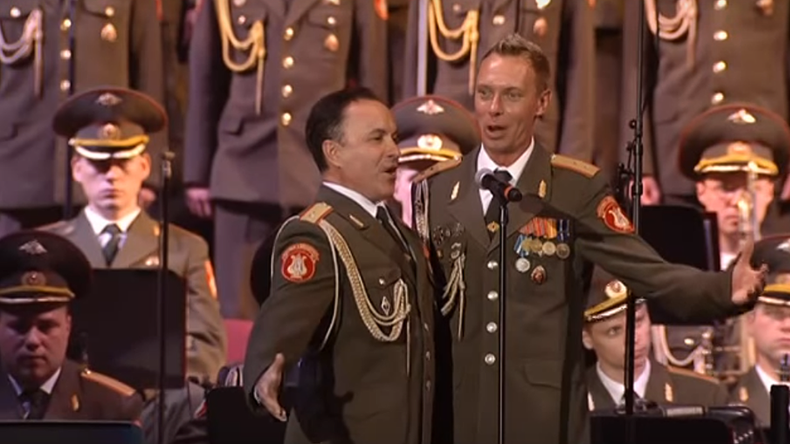 Among those mourning the members of the Alexandrov Ensemble killed in the plane crash over the Black Sea is the New York Police Department, whose ceremonial unit performed with the legendary choir in a moving tribute to 9/11 victims.
A total of 92 passengers and crew perished when the Russian military Tu-154 transport plane crashed into the Black Sea on Sunday. Among them were 64 members of the Alexandrov Ensemble, including their director and conductor, Valery Khalilov. The crash is being investigated.
"It was a wonderful group of musicians and great ambassadors from Russia," Lieutenant Tony Giorgio, director of the NYPD Ceremonial Unit, told RT in a phone interview on Wednesday. He described their deaths as a "tremendous loss for Russian culture" and a "great loss to the world."
Giorgio recalled how the famed Red Army Choir teamed up with the NYPD outfit to sing "God Bless America"at the Quebec City Military Tattoo in 2011, a decade after the 2001 terrorist attacks that struck on New York and Washington, DC.
As the choir sang, Giorgio accepted a single white flower in memory of the lives lost on 9/11. Soloist Grigory Osipov, who led the Quebec performance, was among those who perished in the Tu-154 crash.
The 2011 performance was part of the International Festival of Military Music (FIMMQ), which was held annually between 1998 and 2013.
Officially known as the A. V. Alexandrov Academic Ensemble of Song and Dance of the Russian Army, the choir was established in 1926 and named after the legendary composer Alexander Vasilevich Alexandrov, its first director.
The choir was on its way to Syria, accompanied by several humanitarian workers and news crews. They were due to take part in New Year's and Christmas celebrations.
You can share this story on social media: