'Hold a black shirt': Former Versace employee accuses company of using racial code
Published time: 27 Dec, 2016 19:46
Edited time: 28 Dec, 2016 11:39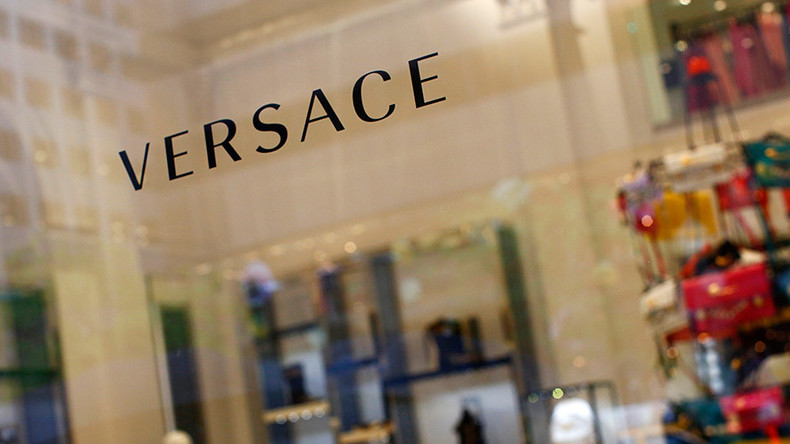 A former Versace store employee in California has filed a lawsuit against the company, claiming racial discrimination. One accusation included in the suit says that store employees use a specific "code" when there are black customers present.
Plaintiff Christopher Sampino, 23, is one-quarter African-American, a fact that he revealed to a manager who told him the store has a "code" to let other employees know that a black customer had entered. Among other accusations included in the 30-page lawsuit, Sampino claimed he was fired from Versace after less than two weeks on the job due to racial discrimination.
Sampino was hired at the Bay Area Versace store in mid-September. During his second work shift, a training manager asked him "if he knew about the 'D410 Code,'" which was "to say 'D410' in a casual manner when a black person entered the store… to alert co-workers that 'a black person is in the store.'"
The manager added that Sampino could "hold a black shirt" when saying the code because then the customers "don't know what you are talking about" since "D410 is [marked on the tag] on all black clothing."
It was at that point Sampino informed the training manager that he is black. "You know that I'm African-American?" Sampino asked. The manager "seemed surprised" by his response, the court documents read.
Sampino accused the managers of treating him differently after he informed them he was African-American. As an example of this different treatment, the complaint read, "training no longer seemed legitimate" and Sampino said he "did not receive proper training with regard to rest breaks and did not take rest breaks." He also didn't receive login information so that he could access an online database where he could retrieve printouts of his pay stubs, he said.
When Sampino was terminated less than two weeks after he started working at Versace, it was not because of his performance, he was told, but because he "[doesn't] know the luxury life" and because he hasn't "lived the luxury life," the complaint read. The store managers also told Sampino to quit because "that would make the paperwork easier."
The lawsuit also seeks class-action status on behalf of Sampino and others "similarly situated and the general public" in the state of California.
Other accusations against Versace in the suit include the company not providing workers with proper breaks and meals or paying required premiums to compensate for those missed breaks and meals; not paying them for all time worked; and not paying out all wages after employees left the company. Sampino and the others are also suing under California's Fair Employment and Housing Act (FEHA) for race discrimination and harassment and failure to prevent and investigate such discrimination and harassment.
Sampino is suing for unpaid wages and other compensatory and punitive damages. Versace has denied all allegations in the lawsuit and has filed a request to dismiss, TMZ reported. The lawsuit was filed last month in the California Superior Court in Alameda County.